Rugby Union's latest law changes have been implemented from elite level right down to the grassroots level of the game. On July 1st, a raft of new laws came into play for the Northern Hemisphere teams, including those competing in grassroots leagues.
The British and Irish Lions had to deal with some of these law changes against New Zealand, so the eagle eyed rugby fans may have noticed some of these when watching the latest test series.
As the season draws ever closer, it will be vital for you to know what these new laws are. Pre-season provides everyone with the best chance to make sure you know these laws inside out, so when the 2017/18 campaign kicks off, you know exactly where the game has changed.
Law change #1 - Uncontested Scrums
At an uncontested scrum, teams will now have to have eight players in the scrum at all times, even when suitable replacements aren't available if one of the players has been sin binned, sent off or injured.
Therefore, it may be up to one of your backs to enter scrum either on the back or second row.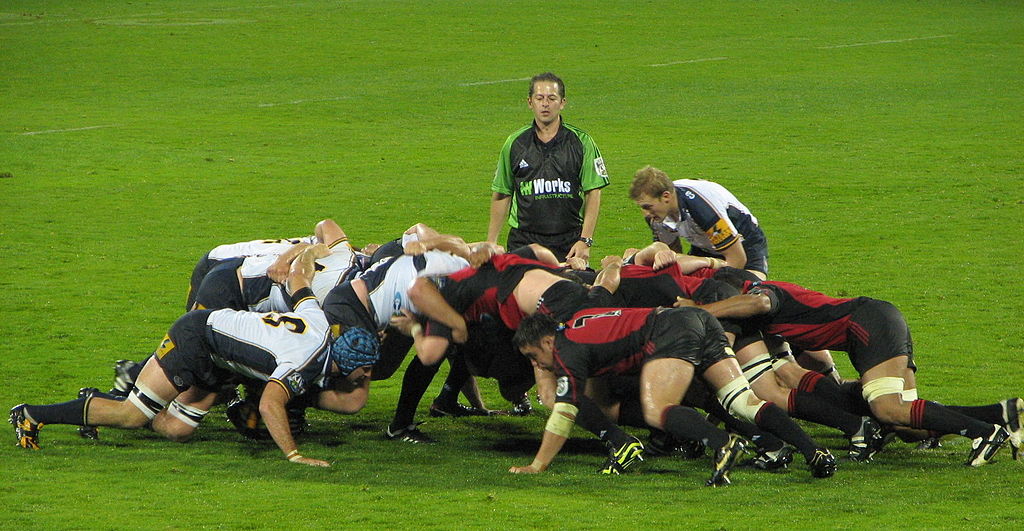 This has been implemented to discourage teams from entering uncontested scrums easily, just to defend or see out the game.
Top referee Nigel Owens explained;
"The uncontested scrum law changes will free up the space a bit around the field."
This encourages more attacking and positive play, something that should be warmly welcomed at the grassroots level of the game. It's also a rule the referees will be able to keep on top of without too much trouble, which will enable the game to still run smoothly without adding pressure onto the referee.
Law change #2 - Time
Previously, kicking a ball into touch after the 80 minutes ended would have automatically signalled the final whistle. Teams who were trying to get a last gasp points hall or into a winning position were left with no choice but to watch the ball fly out of touch, ending the match and their hopes of staging an exciting comeback.
The new rule allows teams to have the option of kicking into touch to take a line out, instead of only being allowed to have carried on by taking a srum, going for goal or a tapped penalty.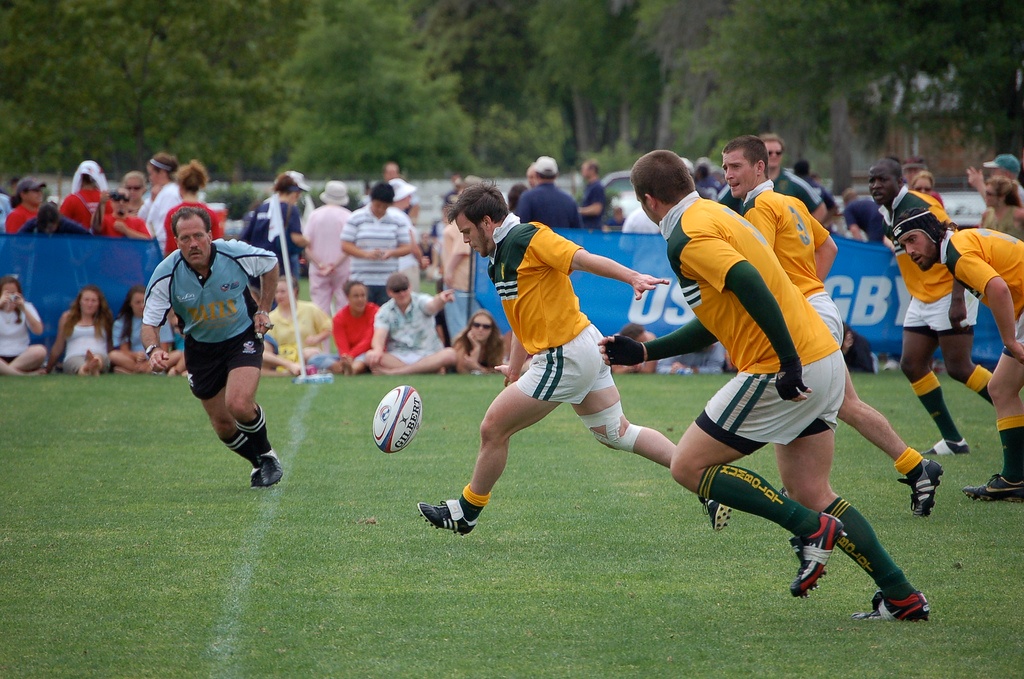 This again encourages attacking play, but it also discourages teams from infringing with the dying moments of the game. The excitement of a team kicking it into touch as they head past the 80 minute mark will make the dying seconds of the game an edge of your seat thriller for fans.

At grassroots level, the referee will have to keep a watchful eye on the clock as it ticks past the 80 minutes. Again, this rule shouldn't be too much of a problem to impliement, as long as teams know the rule when trying to see out the final few seconds.
Law change #3 - Repeated fouls
Playing against a team who repeatedly commit the same infringements can prove to be very frustrating. This new law change will punish teams who do this, rewarding the non-offending team with a penalty of that will be the most advantagous to them.
An effective example of this would be when an offending team continues to kill the ball at a break down to stop the attacking teams momentum. If the attacking team are within range, they can decide to kick for goal from where they think is the most advantageous place.
Again, this law will work well right down the pyramid and teams that keep on offending shouldn't have an issue when the rule is applied against them. Tightening up on discipline might be something that teams focus on, limiting the number of infringements will help eradicate the risk of allowing teams to choose what advantage they have.
Law change #4 - Penalty tries
A penalty try is awarded by the referee if they deem a player would have scored a try if a foul hadn't of been committed by an opponent. The change to the law here refers to the number of points a team would score if awarded a penalty try.
Prior to the law change, five points would have been awarded and a conversion will have been kicked, the same process as a normal try.
Now though, the conversion has been scrapped after a penalty try and instead seven points are awarded.
Next year there'll be some @WorldRugby global law trials. One includes making a penalty try an instant 7-pointer, no conv to save time.

— Nick Heath (@nickheathsport) November 18, 2016
That's actually a very good idea. Never thought of it before but it seems a no-brainer, really.

— Chris Clarkson (@MrChrisClarkson) November 18, 2016
The reason behind the law change is to discourage teams from illegally preventing a probable try from being scored, knowing the penalty would only be five points. It will also save time on the clock, as the chances of the kicker missing the conversion is slim, so taking it away makes sense.
Law change #5 - Touch
The fifth law change is in regards to whether a player is deemed to be in touch or not. Similar to their League counterparts, a Union player can now catch the ball in the air and throw it back in play to keep play going from a kick or pass, as long as he isn't touching the ground.
Greg Inglis, an Australian rugby league player, gives us a great example of how this skill can help teams score points from a seemingly lost ball situation, it also indicates how this new law can add even more excitement to rugby union.