As we can all probably guess, social media has become the biggest platform for sharing news, thoughts and opinions to a worldwide audience over the last decade and it will no doubt stay this way for years to come.
This is good news because social media is a great tool for driving traffic in your club's direction - it can help you attract new members by communicating with a larger audience and retain existing ones by engaging them online. This could be through the latest news at your club, events, functions, fixtures or results.
You've got plenty of choices when it comes to social media channels (some may be more relevant to your club than others). However there are a few things you should consider even if you're already on social media: How does your club want to use social media? What do you want to achieve as a club using social media? Who's going to manage these channels?
Once these questions have been answered, you can tailor each channels to your club and start to build an online community. Here we've given you our top 10 tips to apply to your club's social media channels.
1. Target everyone
As we've mentioned, social media has become increasingly popular over the years, with Facebook now having 1.86 billion active users a month and Twitter 317 million (and it's not just the younger generation that uses these channels nowadays).
Consider who's going to be your primary target audience (e.g members, parents, players etc). It could even be sports fans in general. Different methods online can appeal to different audiences. Think about who your current members are, and the kind of audience you want to attract to the club, and think of ways of appealing to them on social media.
You could even go for a broader audience. Social networks are big online communities, and going to narrow could result in a missed opportunity.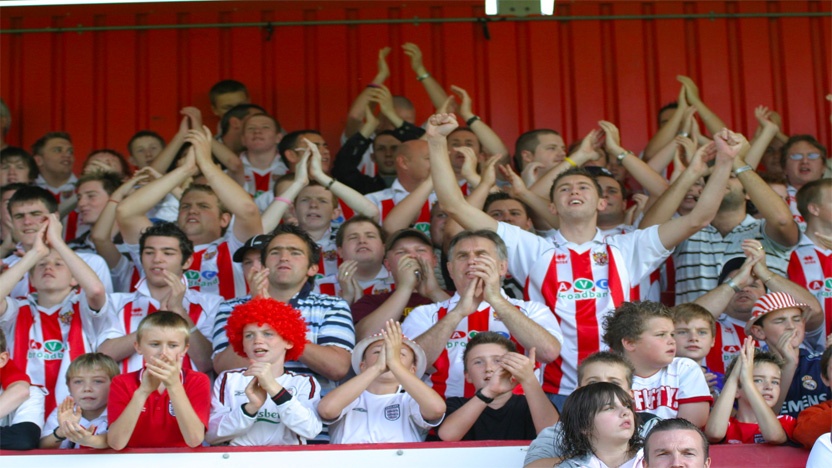 2. Consider multiple channels
If you're only using Facebook as a club homepage, why not try reaching out to a bigger audience on other platforms? Take YouTube for example, it's the second largest search engine in the world with more than 1 billion unique users visiting a month.

You could post videos of matches, functions, fundraisers and any other events going on at your club. It could also drive a load of new traffic to your website if you add a website link under each video. Sites such as Instagram are also great for clubs to use if you wanted to get creative with videos and give your audience something a little bit different.
As a bonus tip - make sure you find the right balance. Rather than opening accounts on every social network under the sun, pick 2 or 3 and dedicate enough time to them to do it well.

3. Keep content light
Although your club website should be rich with content, it's a good idea to adjust the style of your social media posts. People are interested in snippets of information whilst scrolling through Facebook and Twitter. An eye-catching post is never going to be a long essay about the win at the weekend. It's going to be short and sweet with an image thrown in.

4. Mix things up
The type of content you write leads nicely into this next one - switching up your content. Nowadays, people are far more interested in visuals and bitesize content that doesn't take up too much time to read. Basically, images and videos grab hold of people's interest much more effectively than copy.
For example, if your club has a Facebook or Twitter account, post your highlight of this week's training session along with a powerful or humourous image, it will be sure to grab the attention of your audience a lot more than a long, waffling post. You could link this up to a club Instagram account as well with the same image but a different caption.
Anything is possible if you believe in yourself. Hyde FC Academy OPEN DAY - Thursday 23rd 10:00 - 15:00 Ewen Fields, Hyde SK14 5PL pic.twitter.com/q165xDqn3M

— Hyde United FC (@hydeunited) February 20, 2017
5. Post regularly
It's all well and good setting up these channels, but the only way you're going to get a good following and expand your reach on a social network is by making posts part of your daily routine. It sounds unnecessary, but posting regularly to your social media channels can really help your club strike up a long-lasting relationship with audiences and you could end up with a really strong, regular following.

6.Link to your club website
By supplying links to your website on different social media channels, you'll direct a lot more traffic towards your club. With this, you need to make sure your website's up-to-date and as great as your social media channels are. If someone gets directed to your website from Facebook, they're going to make an instant judgment. If it's easy to navigate and is engaging to them, they're likely to want to find out more or come back to your site.

7.Get inspired
There's nothing wrong with having a nose at bigger clubs to see what they're posting on social media and how it's being managed.
If you're a football club for example, you could look at clubs like Manchester United or Arsenal. What content are they posting? Are they thinking outside the box? If they're posting fun and engaging stuff on channels, there's no reason you can't apply that to your club and replicate something similar on an admittedly smaller scale.

8. Encourage members to share
Once you've established the channels that work for your club, you can get everyone at the club to start sharing. If you can't get the support of your fellow members, then how do you expect the wider community to share your content? Get your members onboard and you'll soon see your club circulating througout the local social media community and beyond.
In any case, this shouldn't be too difficult. Chances are all your members are on social media, and each one of them wants to see their sporting talents shared across the web. If there's a good video up on YouTube or an entertaining post on Twitter, tag the relevant people and share it.
9. Contact local media
Getting the local media involved with your club could be a great thing to share on social media. Press coverage is a big winner online, and shares and retweets can ultimately contribute to the popularity of your club online.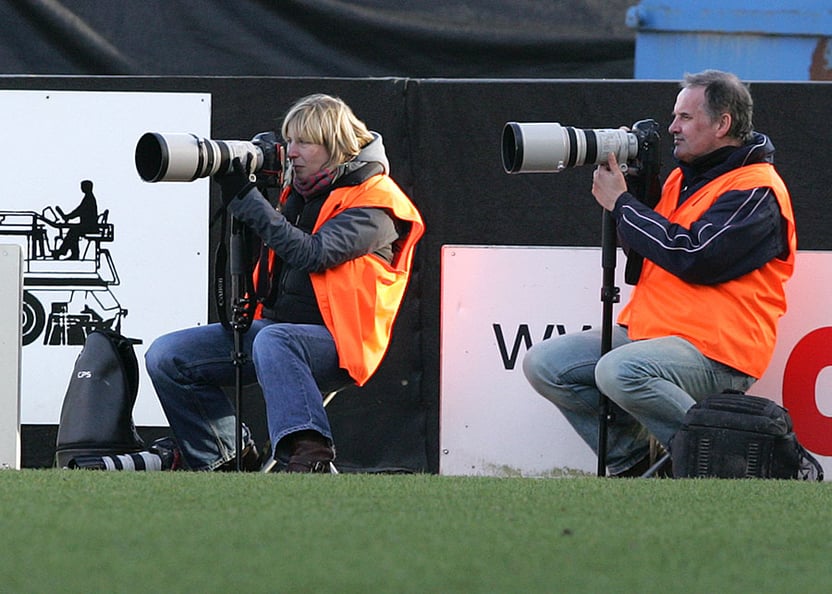 Try researching press contacts in the area such as local TV, local radio or newspapers and see if they'd be interested in running a story on a big development at your club latest victory. Even if you had an email address of a contact, you could email them a copy of your weekly newsletter, something might catch their eye.
10. Involve sponsors
Displaying logos and linking your sponsors to your website is great for growth and revenue for your club - but linking these sponsors to your social media channels is beneficial as well.

For example, if your club has a popular Twitter account with a number of followers and used regularly, you might want to use that channel for sponsorship. You could give them regular shout-outs, retweets and post their logo as a match day sponsor or similar.
As a way to please sponsors and engage users, organise a competition. Say you've got a sponsor who provides sports equipment. Grab some kit of them and give it away as a competition, promoting via social media.
Grow your club's digital channels - Free download
Need some help getting your head round Twitter? Not sure how to attract members online? Without our free Ebook, you can get loads of handy tips and tricks to launching your club online, attracting new members and growing revenue in the process.