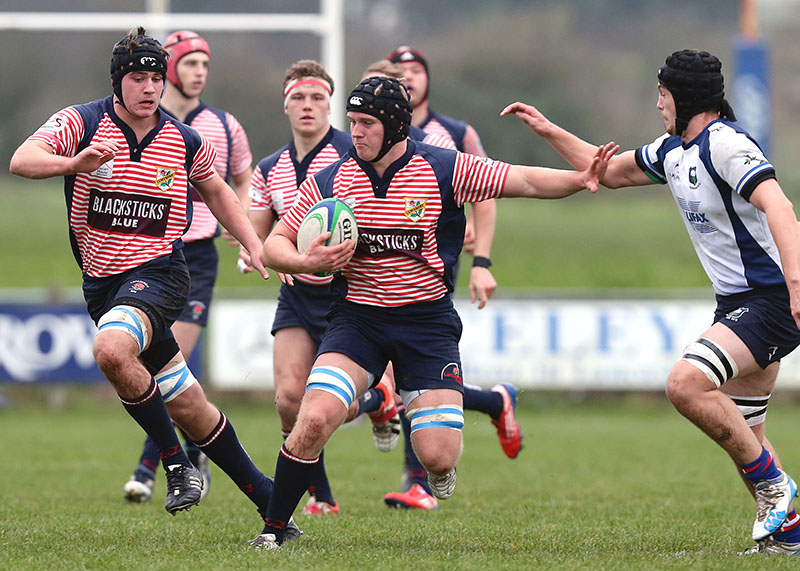 The feel of a textured oval ball running through your fingers will be a welcome one for rugby players as you take to pitch for a brand new season.
To help you boost your performance out on the pitch this season, here are some tips and techniques from the world's finest rugby minds – handpicked from our own Rugby Coach Academy.
Tackling technique - Courtney Lawes
England lock Courtney Lawes is a tackling colossus. Below he runs through the main facets of a solid tackling technique – starting with your positioning.
On the approach, chop your feet to leave yourself balanced and ready to move when the attacker makes a step. After the hit, your back leg provides stability as you push through with your front leg and leading shoulder – eventually landing your opponent on the turf.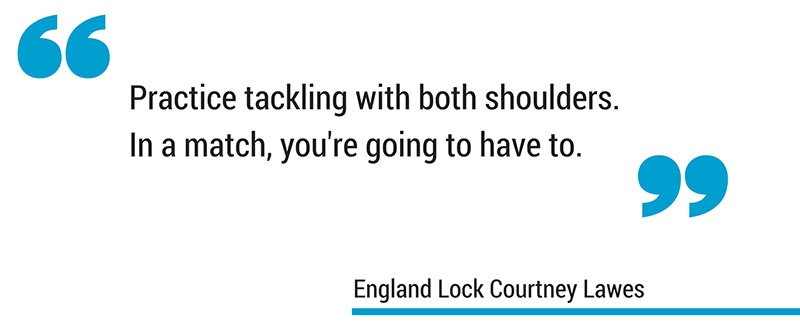 It's vital you practice tackling on both sides. Sure, you'll feel more confident tackling on one side, but in a game scenario you'll be forced to tackle on both shoulders. Strengthen your weaker side to maximise tackling prowess.
Defending the breakdown - Richie McCaw
New Zealand great Richie McCaw is truly the King of the breakdown, and he outlines a number of key decisions you need to make if you're around the breakdown area.
Beginning with if you should assist at all. An assist tackle can be made to double up on an opponent who has just been tackled by a teammate, driving them back and closing off any opportunity for an offload.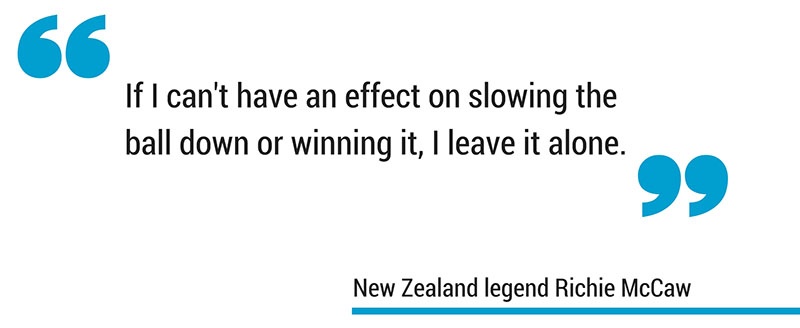 Spotting an opportunity at the breakdown comes down to seizing on gaps between opposition support players. Is the ball carrier isolated? If so, it may be a chance for you to jump in and exert pressure on the ball. If not, it may be best to join your defensive line and prepare for the next phase.
The side step - Shane Williams
For fleet footed backs, the advice of Wales' legend Shane Williams is always welcome.
His tips on beating defenders one-on-one starts with running at an angle rather than straight on. Dragging the defender in one direction, the aim of the attacker is to change momentum at the last minute, leaving your opponent flat footed.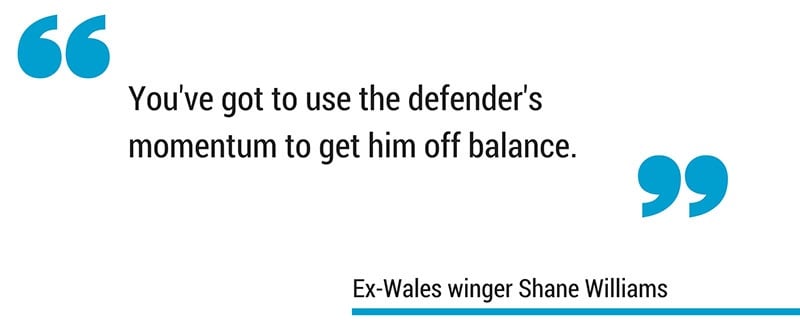 Commit defenders to one side as much as you possibly can. Even if you don't beat the defender entirely, your step will keep the tackle low – freeing up your hands for an offload to supporting players.
Nailing your place kick - Dan Carter
As a man with over 1,500 international points to his name, Dan Carter is one of the best placed players in world rugby for handing out kicking advice.
Carter identifies the key area for striking the ball from the tee. Lean the ball slightly forward to open up that sweet-spot. Every kicker has their own run up process, so find something that is comfortable for you.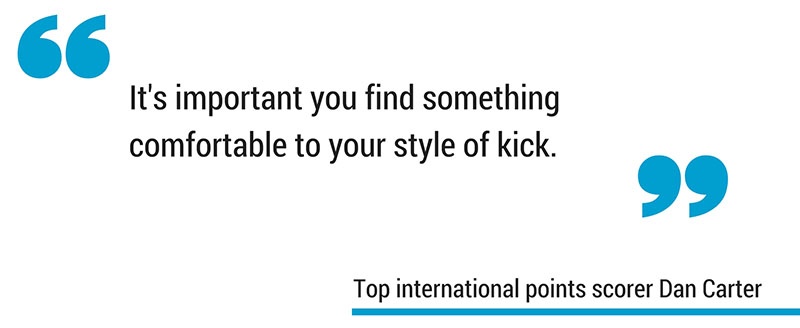 Getting into a kicking routine is important. Nailing a kick between the posts can become second nature if you practice hard enough, helping you to remove yourself from in-game pressures and collect 3-points no matter the scenario.
The Line out throw - Bismarck du Plessis
With 79 international caps to his name, hooker Bismarck du Plessis has executed plenty of line out throws during his playing career.
Much like Carter's kicking advice above, nailing the action of line out throws comes from routine. The ball must be held in the same position every time you throw – no matter the channel you're aiming for.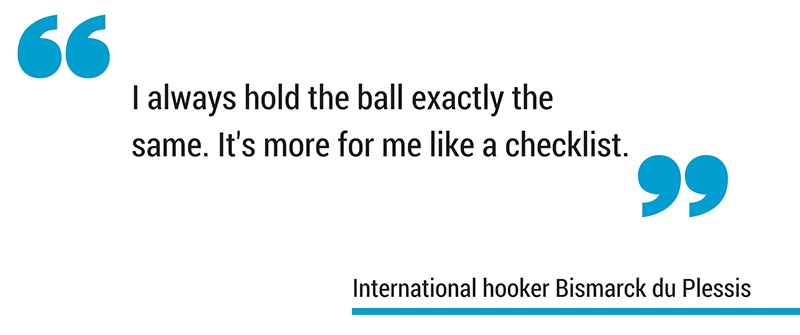 A key point to a solid throw is an arrow straight ball. Push the ball through your hands, keeping it as straight as possible and finishing with pointed hands in the direction you're aiming the ball.
Get an exclusive discount to coaching from the world's best
Thanks to our partnership with the world's best rugby coaching resource, The Rugby Site, you can learn from the greatest minds in the game.
Check out more great videos in the Rugby Coach Academy, and click the banner below to get even more through an exclusive Pitchero discount to a Rugby Site subscription.