Coaching kids and coaching adults are very different challenges. The different physical and psychological needs of children, adolescents and adults require a readjustment in how you approach your coaching session.
How do you coach kids effectively?
As an adult, it can be a daunting task to get into the minds of children and maintain their enthusiasm. To help you along, here are a number of coaching tips for engaging youth players in sport.
What are 5 qualities of a good coach?
1) Get your expectations right
As an adult coach, you've trained under plenty of different coaching styles, taken part in adult-tailored sessions, and likely coached a few yourself. You'd be forgiven for simply sticking to what you know and applying that structure to youth sessions – but you'd be making a mistake if you did.
Children are not the same as adults. It may seem obvious, but it means you will have to realign your expectations on why the participants in your youth session turn up and what is best for their development. These expectations differ widely compared to those of adults.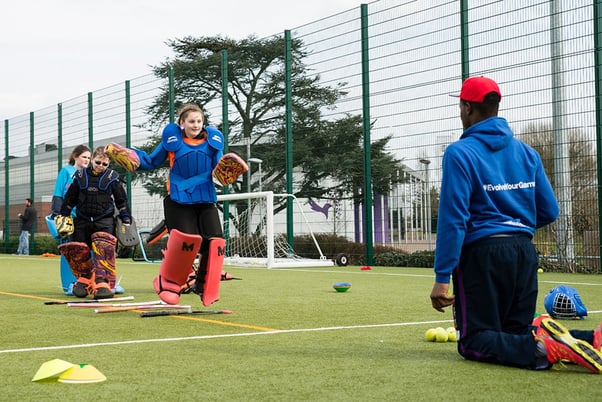 For kids, taking part in sport is predominantly for fun. A child's sports team might be their core group of friends. The result and league table position are generally not as important. Children often turn up to engage in a healthy and exciting sporting activity.
If anything, as a coach you're preparing those players for the hustle and bustle of competitive adult action, where they'll be calling on all the basic skills and techniques you've developed for them to succeed during their childhood years.
When coaching youth sports, take the pressure off and treat your participants as people. Ranting and raving at a heavy defeat or working players into the ground during training could hurt their self esteem, and it does nothing to feed their enthusiasm to turn up and play twice a week.
Don't just scale down an adult session and call it a youth session. Concentrate more on developing the skills they'll need to succeed in adult sport, and place less emphasis on the final result.
2) Fun and creativity are the name of the game, with some competition
To ensure young athletes feel regularly excited to turn out for your team, fun is an ingredient you need to add in particularly large doses.
As a coach, knowing what participants 10, 20 or 30 years your junior find 'fun' is a tough nut to crack, but as a coach you need to be as enthusiastic and engaging as possible.
As an adult, you probably reminisce about some of your more eccentric school teachers or coaches from years gone by. They stick in your memory because of the colourful ways they challenged you, communicating knowledge and developing your skills in the process.
Enthusiasm is infectious and silly can often be a good thing – it allows the participants to broaden their imagination and enjoy the session even more.
Nevertheless, some competition is a healthy way to boost the fun factor in youth coaching. Introduce games into every aspect of your coaching session and participants will strive to match their fellow players and improve themselves in the process.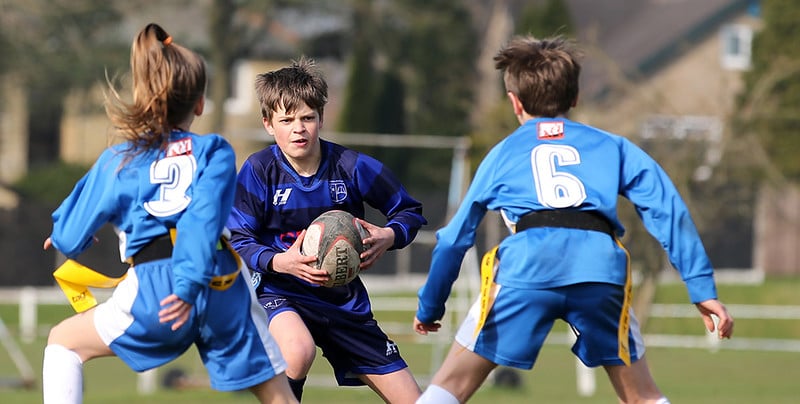 For you, it's important to frame these games as mainly fun-orientated. Don't emphasise a winner and loser during games, and don't skew the games to favour those who are the best at your chosen sport, or the biggest and strongest physically.
Recognise where different participants' strengths lie and tailor games to an even playing field. Make sure the kids are always doing something, and not just standing around.
3) Value their feedback and input
As a youth coach, your responsibility is much greater than just teaching kids a few tricks at your given sport. During their childhood years, kids are undergoing vital psychological development, and the role a youth coach plays in developing these areas can shape their adult life.
As a result, developing a child's confidence, self-esteem and motivation should be as central to your coaching as making them better at sport. One significant way you can do this is by feedback, both from coach to player and from player to coach.
Encourage participants to share their ideas at each and every opportunity. Get them to write down an idea for what the next activity should be, and get their feedback on everything you do. Kids have better imaginations than adults, so put the enjoyment of their session in their hands.
At times, coaxing feedback out of children can be a difficult task, as can getting them to say what they really mean. So part of gauging their feedback will be down to your own interpretation.
Look at each participant's enthusiasm and reaction to each task, and don't assume that if one child likes something, the rest will too.
If it isn't quite hitting the spot, ask your participants what could make it better and make necessary adjustments.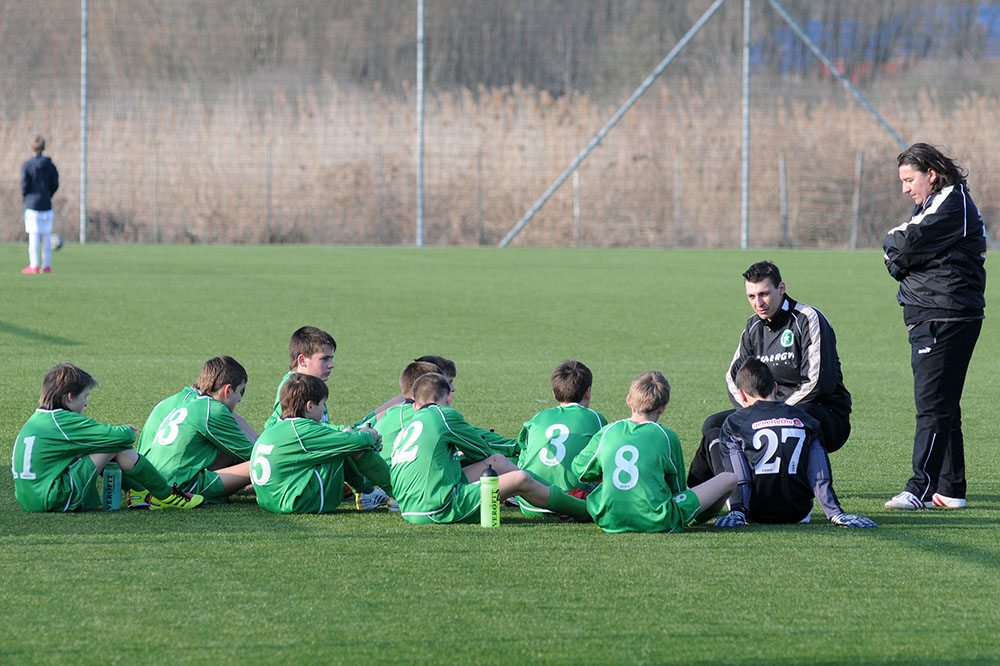 No matter the responses, remember to use positive reinforcement at all times. Compliment a good idea, encourage others to follow suit and ultimately be a constant injector of confidence.
4) Be inspiring
Sport can be inspirational. Emulating their favourite international stars on the training pitch can really drive young athletes, and positive sports experiences at a young age are often linked to continued participation into adulthood.
It's up to you as a coach to translate that inspirational vibe into your coaching sessions.
Inspiration isn't exactly tangible. But maintaining that passion and dedication to your chosen sport and taking the time to show it to your team will be enough to keep most players motivated throughout.
5) Appeal to the modern generation
To appeal to the iPhone generation, sometimes you've got to speak to them in their language. Technology is becoming ever more applicable in sports coaching scenarios, and you can give your sessions a modern twist by getting in on the act in youth sports. Take a look at our piece on using tech in your coaching for more.
Be the best coach you can be - Whether football, rugby or cricket, you can find many more coaching tips in the Pitchero Coaching Academy.