Sustaining growth can prove to be one of the most challenging prospects faced with sports clubs.
Driving traffic to your club website is one of the best ways clubs are able to do this, so we've put together a small list of objectives you can do to attract more people to your website.
If you need advice on on how to grow your club with Pitchero, don't hesitate to book a call with your account manager, they'll be on hand to assist you with any questions you have.
1. Create more content
Producing a constant flow of content that can be seen online is vital for the growth of your club. To help you, we've put together a weekly content schedule to give your club some inspiration about some of the things you could be writing about in the week leading up to your games.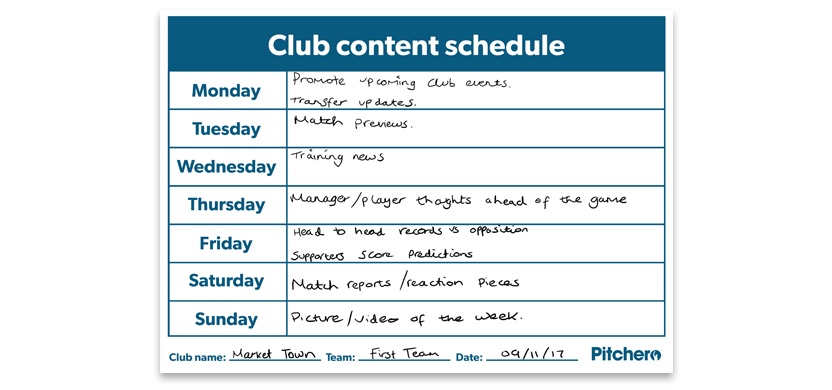 Make sure you download your very own content schedule too, planning what your awesome club content will be every week will no doubt help you build traffic to your website.
2. Create different content
Video content
Capturing your clubs greatest goals and terrific try's has never been so easy with the help of Pitchero Play. Start recording your games with our new and improved Manager app and start showcasing your clubs finest moments.
Video content is much more appealing to an online audience than just written text alone, so the more video you're able to capture, the more traffic you'll likely see visiting your website.
Case Study: Alvechurch FC use Pitchero Play to grow their club's profile online. This goal went viral online, winning SkyBet's grassroots Goal of the Month competition this October.
Pictures
As well as fantastic video footage, people love to see exciting imagery. Your visual assets will make your website an attractive place to be, meaning people will want to re-visit your website to check out more of your brilliant imagery every week.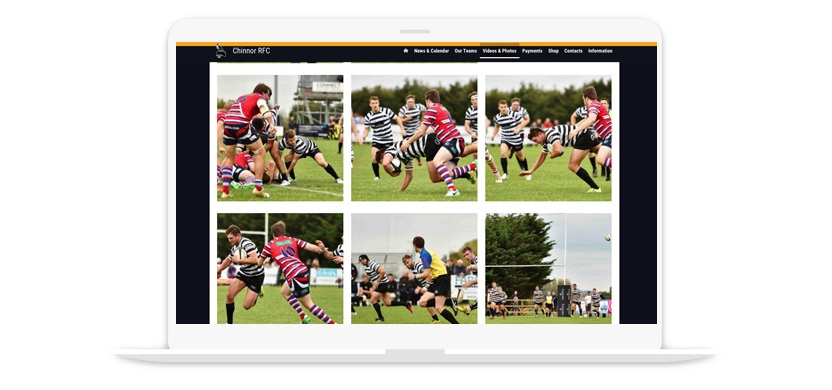 Case study: Chinnor RFC have several picture albums displayed on their website, full of great shots from their latest games and clear to see for people visiting the website.
3. Hook up social media
Being active across your social media accounts has become vital for clubs and keeping your timelines up to date is easy, too.
Embed your social media feeds to your club website to drive people to your Facebook and Twitter pages. The more likes and followers you get will result in a high number of people seeing your posts, which therefore means you will see an increase in the amount of traffic to your website.
4. Get a new design
A better, more attractive website design will undoubtedly set a greater impression on your members, leaving them more likely to return to your website.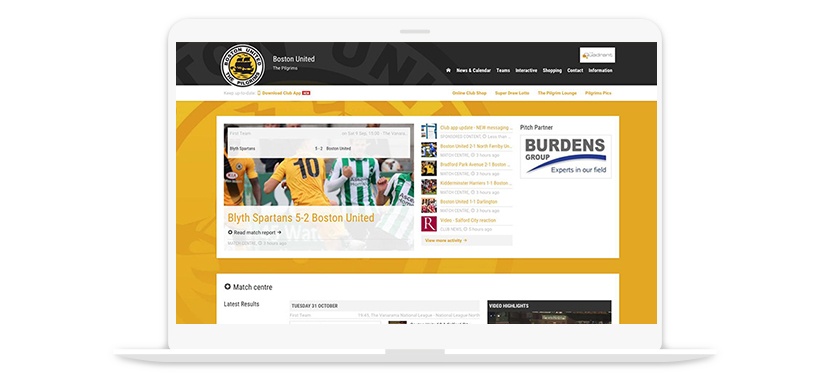 Moreover, a better looking website will have a lasting impression on people visiting your home page for the first time. These could be potential new members or sponsors; both key revenue sources that will help your club grow further.
5. Attract new members
Members are absolutely vital to your clubs traffic. They're the ones who will keep coming back to see and read all of the match reports, news articles, blogs and interviews each week, as well as looking at all your videos and photos.
Potential new members want to join a club that's active, fun and engaging for them or their children and getting as much content on your site is the best way to display this.
So, increase your sites content and the chances of attracting new members will also increase.
Why it's important
1. Revenue
More traffic to your website will make your club a greater asset when trying to attract sponsorship.
With Pitchero, you can embed the logos of your club sponsors into the header, ensuring it's the first thing all your website visitors see when they arrive.
Clubs can also choose to go with a carousel style, which gives clubs a great way to show off several sponsors at the same time.
Monitoring the amount of traffic you are getting is also made easy with the help of Pitchero. All you have to do is head to the Performance page in your Club Control Panel to see how your traffic flow is.
2. Communication
Trying to communicate with all the members at your club can be a difficult and annoying task. Most clubs have a vast amount of players, parents and teams who all need a different message.
However, this will become a stress free process with the help of your Pitchero club website and the new Pitchero Club and Manager mobile apps. Download the apps today from your app store today.
Your website is vital to reaching out to all your club members from one centralised, online platform, which helps members stay in touch with the club on a day-to-day basis.
Start growing your traffic with your Account Manager
Don't forgot, you can book a call with you account manager to chat further about how to grow your club.