Need some fundraising ideas for your cricket team? We've pulled together an exciting shortlist that represents a way to have fun, bring everyone together and generate money for your cause.

Whatever the size of cricket club or team, there will be suggestions below to explore and invest time in bringing to life.

After all, every cricket club is constantly needing to generate income - either through membership, sponsorship or coming up with ways to fundraise.

There is no easy fundraising solution. Wouldn't that be good? It all requires someone to take the initiative and spend time planning and seeing it through - but the funds and goodwill these efforts can produce makes it worthwhile.

Get ready for lots of fundraising ideas for clubs...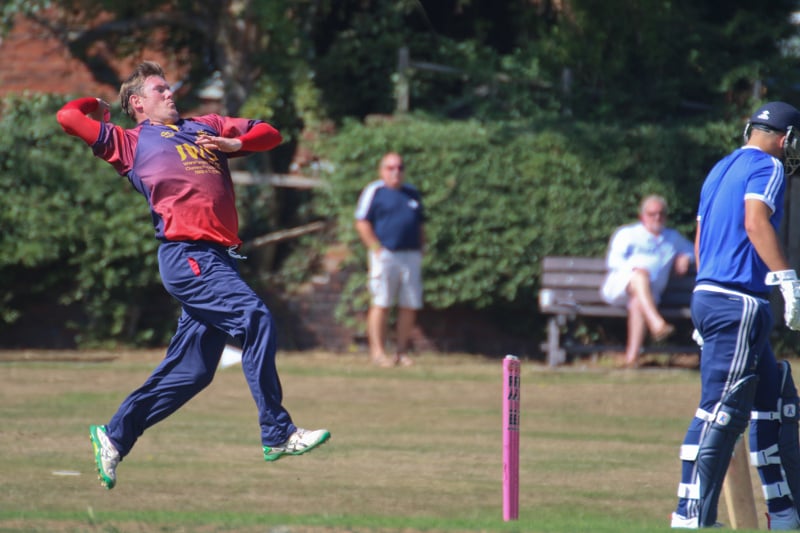 Charity cricket match
Organising a charity cricket match is a perfect way to liven up the usual calendar of league and cup fixtures. If the weather behaves, clubs can create a buzz, get a decent crowd in and is one of those fundraising ideas to seriously consider.

It can be as high-profile or more localised as you want but still draw cricket fundraising appeal. How about a Past Players XI or a League XI? Celebrities not known specifically for cricket can still pull in a crowd like Emmerdale All Stars from the Yorkshire-based soap opera.
At the other end of the spectrum, a cricket club might choose to pay to host a team of professionals to come to their patch. If a cricket club books the PCA Masters to play (comprising of ex-county and England internationals) then it will cost a hefty £10,500 + VAT.

If a club is in a position to afford that, they are banking on selling enough tables for a hospitality lunch with the aim to pass that sum and make a tidy amount in addition. It can raise significant funds, includes coaching from Masters players on the day, signed memorabilia and is something to shout about to members and sponsors.
That said, it's not a commitment to enter into lightly. There needs to be a realistic strategy to sell lots of tables, wet weather contingencies and a sustained marketing push over months.
If the idea of Ryan Sidebottom steaming in to bowl jaffas at your club's XI is tempting then another option is taking on the Lashings World XI who offer a similar model of cricket fundraising.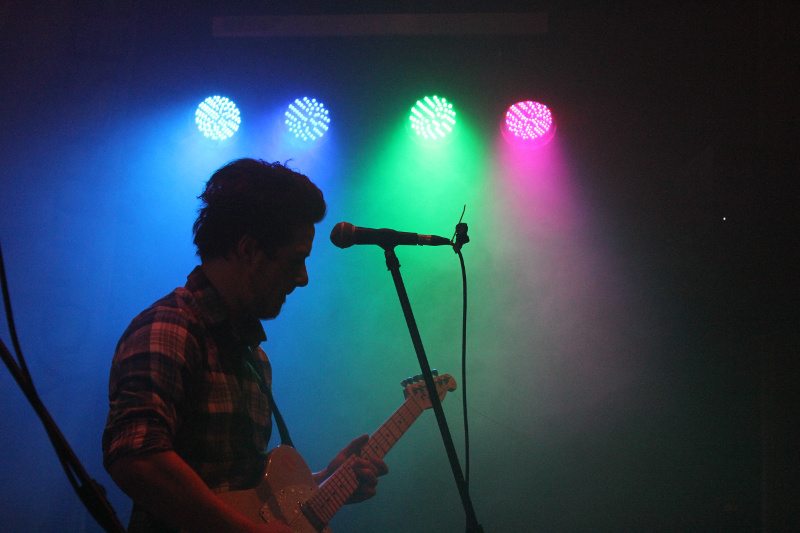 Launch a beer or music festival

This has to go down in the 'ambitious' column when it comes to fundraising ideas for clubs but if you have the volunteering oomph to plan and implement it then the pay-off can be considerable.
Mapping out all the logistics of a public event that might need council licences, have health and safety implications and feeding and entertaining hundreds of people is not for the faint-hearted.
However, a cricket club running a beer festival or music festival has become more common than it used to be, in part because the successful events are duly noted by other clubs and leagues who feel inspired to give it a try.
Depending on the scale of the event, there can also be lots of up-front cost attached but if your cricket club delivers on its promise then a whole community might swing behind it and the festival may become an annual event.
It's true that this can raise (tens of) thousands of pounds in revenue but is, by no means, a quick and easy fundraising win.

A cricket club needs the volunteers to plan and deliver on time and budget, but there are many who do just that around the country so talk to them, if you're thinking that this is one of the ways to fundraise you'd like to pursue.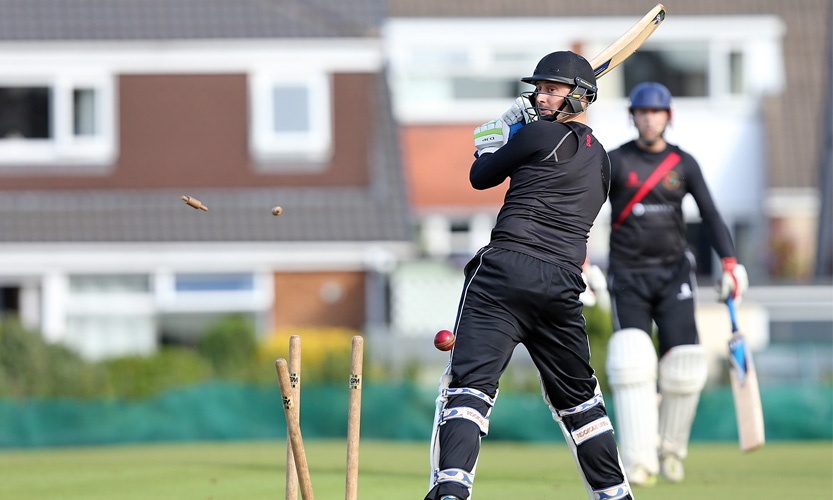 Fantasy cricket

Fantasy cricket has been more popular than you might think for decades. It takes many forms such as picking county or England teams (The Telegraph Fantasy Cricket or CricketWeb) where you select your own squad of professionals and they accumulate points, based on their performances across a season. A cricket club could charge a fee per person to set up a fantasy cricket league and run it.

Spoiler alert. It won't net your cricket club millions but as fun fundraising ideas go, it's one of the simplest.
Have a league for your club, get someone prepared to act as fantasy cricket admin to oversee it all, keep everyone updated on how they're doing, offer a cash prize perhaps and you may find others flock to get involved.

Fantasy Club Cricket is another fantasy cricket option that sees cricket clubs sign up and run their own leagues - with the twist that it's the players at your club (or league) that you pick from.
It gives the season another dimension and again, you can charge a fee to be involved and might be pleasantly surprised at the uptake.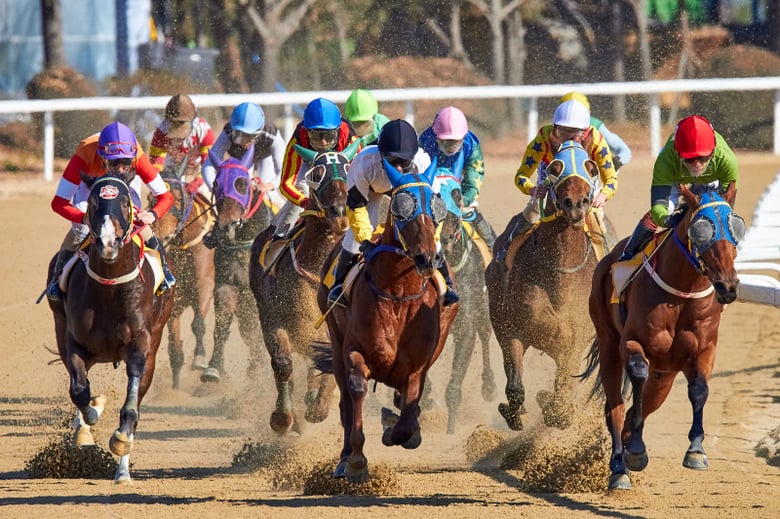 A night at the races
Race nights are a cracking way to host a memorable club night and raise some serious funds. How does it work? It's a form of betting but rather on a live event, you stake a claim before TV footage of past horse, pig or dog racing on a big screen is played.
First up, sell sponsorship of races to local firms or individuals in the weeks leading up to the event.
The race is named after them plus sponsors get a shoutout from the PA announcer on the night and you could add a sponsor logo/link in a news item on the club website promoting the event.
Also in advance, sell the first 6 horses to get funds in ahead of the big night but also to keep things ticking along. Again, horse owners get to name their horse and will get a mention.

Put together some raffle prizes that race-goers can buy tickets for when they're there. There's nothing wrong with chocolate and a bottle of wine but a cricket bat gets good interest.
Ask a few cricket brands if they'd contribute something. Signed memorabilia can go well but cricket kit your members can use will be appreciated too.

There are specialist race night companies who will run the whole evening for you, bring along a PA system, video projection and take the hassle out of the organisation.

Lastly, the night itself is about selling tickets for each race, celebrating all those who've sponsored, bought horses, bet on races and come along.

How much can you raise? That will depend on how many members you have, who you can get to sponsor and how generous everyone is feeling! A sum of £500-£1,000 is not unrealistic and maybe more.

Make sure you make clear what the fundraising will be used for - i.e) training cricket coaches, buying new cricket covers...people more easily get behind a cause if they can clearly visualise it.

Important Note: You can use Pitchero to sell tickets to your race night online (could include pie and peas) via your club website - but not to actually collect payments for bets.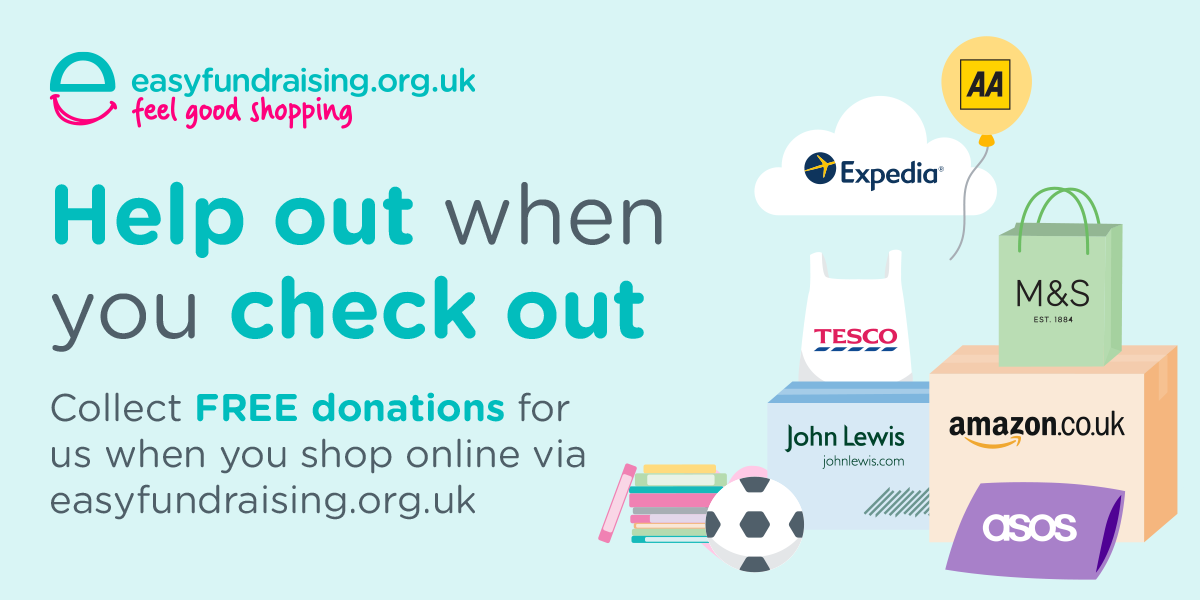 Easyfundraising
Easyfundraising is a cashback website that passes on commission earnt by shopping through them. As fundraising websites go, it is the UK's biggest charity shopping fundraising site and well worth looking into.
Over time, cricket clubs have earnt hundreds or thousands of pounds once habits are engrained. The process is quick and easy. A cricket club can register with them for free, shop as normal with thousands of retailers and each purchase earns a small sum for the club.
As the name suggests, this is easy fundraising because it's reward for behaviour you already do every week. The potential is enormous but success is based on a few factors to remember.
It is about the number of club members consistently buying through easyfundraising and number of transactions, the higher the value the better.
Once your account is up and running, you log in and search for retailers to buy from through easyfundraising's search function. The technology will track the purchase, link it to the relevant cricket club account and register the commission percentage.
It should be said that each brand has different payment terms and timings so the money might trickle in, rather than magically arriving in one surge, but it should come through.
There are two bites of the cherry here. Firstly, make sure all the regular club purchases such as food and drink for teas or events are bought through easyfundraising. They have 3,800+ retailers to pick from (Argos, Ebay, Amazon) so you'd be surprised what you can earn a commission for.
Secondly, get someone who uses the website and understands it to run a few sessions and set everyone up at the club. If 50 members at your club all do their shopping through easyfundraising then over months, it will steadily grow.
A golden rule. You must all shop via easyfundraising or your purchasing won't be tracked and your cricket club won't be rewarded. The single biggest reason this particular fundraising idea falls down is that people don't remember or can't be bothered.
There is a fundraising tool to help. They have a Donation Reminder when you're clicking round online to activate a specific company's commission (it also shows the percentage earnt).
An alternative company to think about is GoRaise who work along the same lines. When considering which to go for, do your research, see how many retailers you can shop from, what commission returns are like and explore Trustpilot reviews for how fast payment is. Talk to clubs doing it and what the process and rewards have been.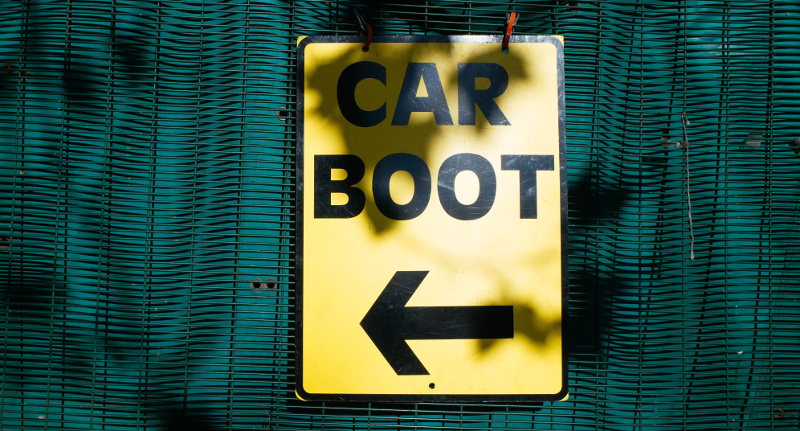 Car Boot Sale
How a cricket club fundraises doesn't have to be complicated or re-invent the wheel. When you think about it, your club has a ready-made space on which to host events. If the event on offer is something not being done elsewhere in your village or town then it can really grab the attention and fly.
One fundraising suggestion is the humble car boot sale. I know, I know. What will it do to the outfield? It's a consideration as are any events where the financial success relies on heavy footfall.
However, let's assume you're all systems go on the weather front and your outfield is up to a temporary car boot extravaganza. Why do it?
The short answer is that it's relatively straight forward to put together, everyone has stuff to sell during a year and car boot sales attract crowds.
For £10-£20 a car, the maths are soon favourable and the thing about a car boot sale is that it's convenient for all of us looking to de-clutter and monetise what we no longer want.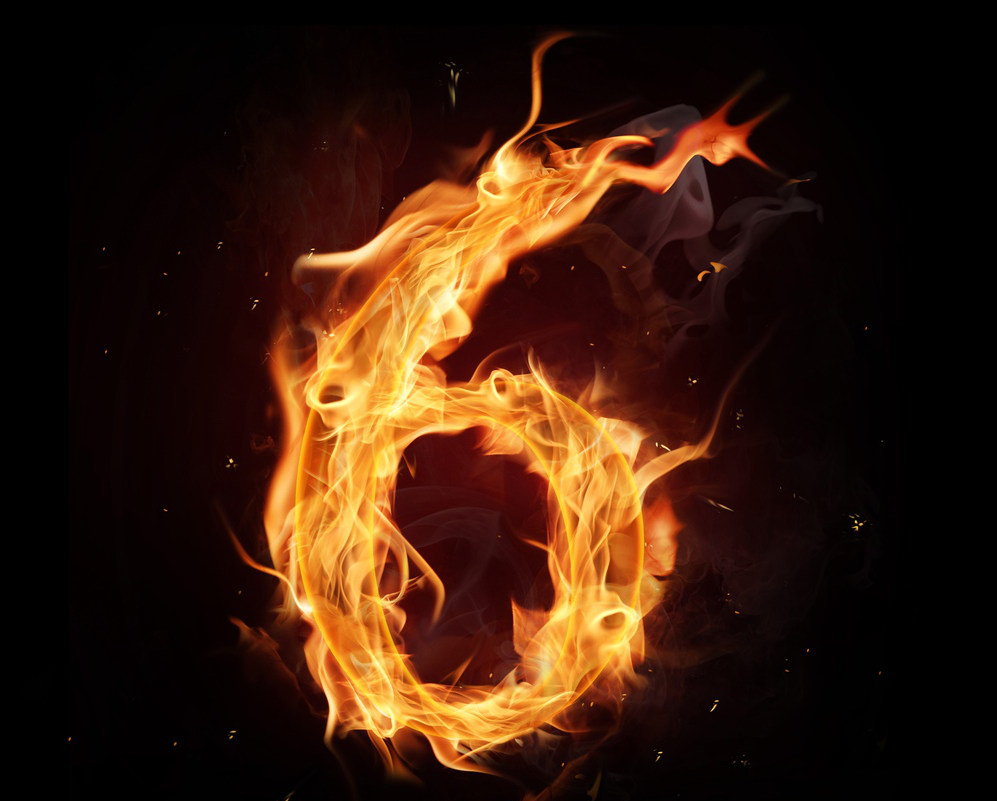 So, there you go, six of the best - but really only just a starter to get your cricket club thinking about fundraising ideas that everyone get can behind and make a reality.
Whether it's the annual fireworks display or any of the suggestions above, there is something for every cricket club to bring in funds. Use what you have - there are cricket clubs (like Todmorden on the Yorkshire-Lancashire border) who sell camper vans berths as they have the space.
What could there be demand for that isn't currently happening? Anyone for a tug-of-war contest, strongman competition or inter-sports day?
Mix your fundraising strategy so low-cost options and the more involved projects keep the momentum throughout a year.
Remember these fundraising events or challenges are things to talk about and promote online. Equally, both cricket club members and the wider public will appreciate the new and exciting dates in the diary!
Speak to a Pitchero expert and learn how to add payment products for your upcoming fundraising events.

Photo credits: Singer by Jordan McDonald, car boot by Roberto Pansolli & horse racing by Mathew Schwart