For some coaches, just getting a team together and out on the pitch every weekend is your most challenging task. Now however, last minute phone calls and sparse substitute benches are a thing of the past.
With the brand new Manager app from Pitchero, you can ditch tiring team admin and effortlessly manage your team on the move. Download it for
free
today on
iOS
and
Android
.
Add players and parents to your database
As new members come into your club, you can use the Manager app to load up their details and add them to your club's membership database.
It takes just a few seconds to add a new member, adding details like name, email and date of birth. Plus for child members, you can link a parent to the account - allowing them to manage their child's membership.
Check availability and prompt players for upcoming matches
Finding out which players are available for upcoming games is easy in the Manger app. Filter by team and fixture to find out who's available for an upcoming game.
For players and parents who are yet to confirm their availability, you can send them a push notification from the Manager app prompting them to update their status via the Pitchero Club app.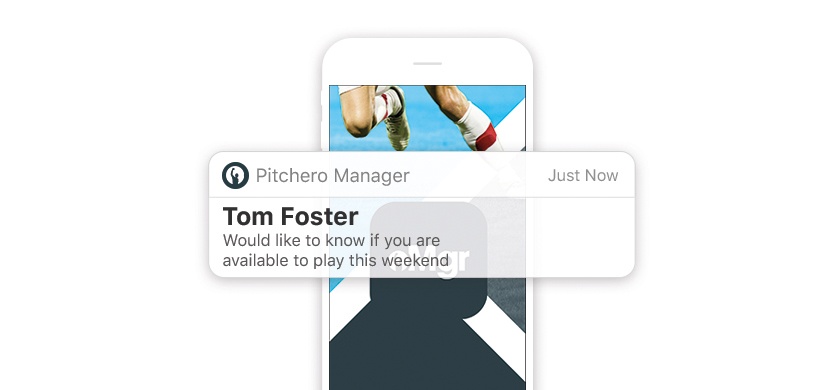 Ditch the tiresome grind of last minute phone calls and incomplete team sheets and view your team's availability in one intuitive mobile platform.
Note:
Make availability even more seamless for you and your team with the Pitchero Club app. Players and parents can receive push notifications and update their availability in seconds by downloading the free Pitchero Club app on
iOS
and
Android
.
Select and confirm your team
Once your team have set their availability, it's time to make your selection. You can do this in the Manager app's Match Centre, selecting your starting lineup, substitutes and team captain.
Once you've finalised the team, publish Team Selection to all authorised members or alternatively just to those who have been selected.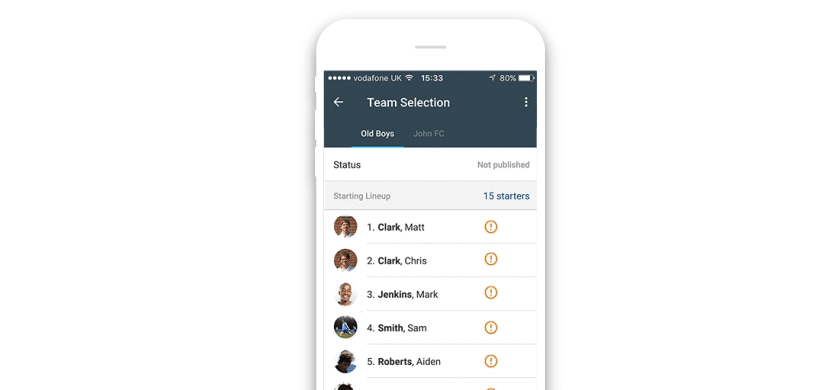 Players and parents will then be prompted (via push notification and email) to confirm their place in the team. This process of prompting is entirely automated - saving you a heap of time in potential team admin every single weekend.
Communicate with members
Send messages to your members and instantly communicate with your team thanks to the Manager app's conversation system.
Filter members by team, role, gender (plus many others) to quickly pinpoint a number of members to communicate with in the same message. Alternatively, search for a specific user to add them to your conversation.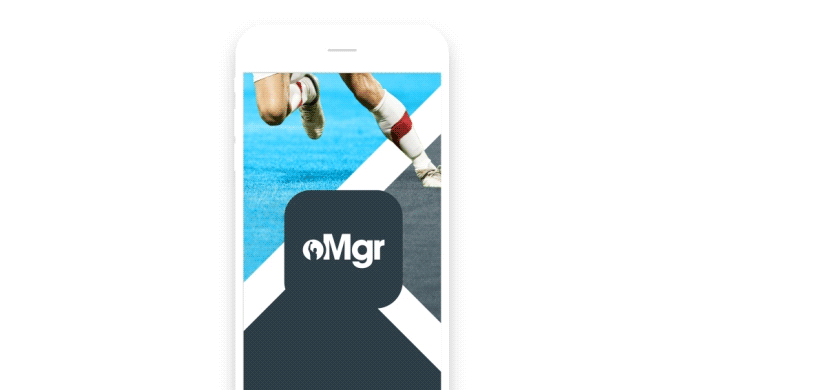 When someone replies, you'll be alerted via push notification and email, meaning you're never out of the loop on your club's latest goings on.
Post results and statistics straight after the game
For each fixture in the Match Centre, you can add a final score, attendance figures and any other notes; letting your club members and supporters know how your team went on as soon as the game ends.
Plus, you can add statistics like goals, tries, player of the match and other game events that feed straight into your Pitchero club website.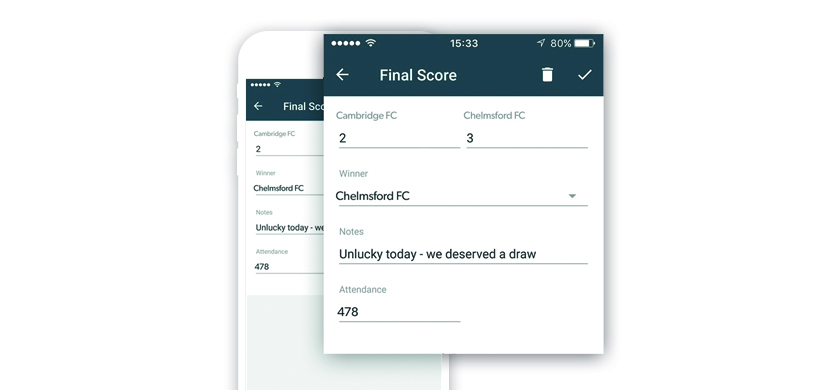 Get back to sport with the Manager app
The Pitchero Manager app can save you from the horrors of managing you team, leaving you more time to master the game out on the pitch.
Download it for free now on iOS and Android and get back to sport.