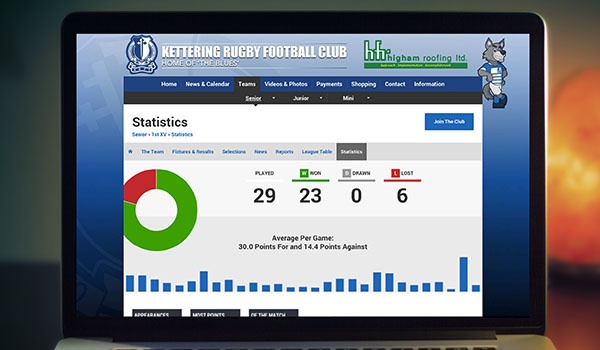 Intro
The Team Stats area of the club website is great for keeping a tally of how your players perform throughout a season.
This week we gave the Team Stats pages a new and improved design, introducing more stats, graphs and charts to keep your club stattos happy!
These changes are live and can be accessed in the statistics section when in your teams area on the website.
Team overview
The first thing you will notice about the new stats area, is the great new team overview section, which shows a graph of the fixtures played and the teams performance throughout the specified season.
There's also an overview into how the team has performed in those matches, creating an average For and Against statistic.
Player stats
We've introduced some quick stat widgets, designed to give your fans a quick insight into some of the most popular stats, such as player with the most appearances and the most player of the match awards.
The layout and design of the full player stats table has changed to create an easy to read table listing the player, the players position and full breakdown of stats throughout the season.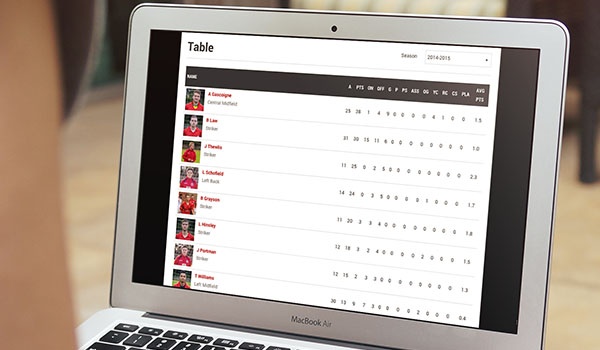 The points system used to determine the players of the team with the biggest impact has remained the same, and a key explaining the points allocation system has been included towards the bottom of the page.
NB: The points system does not apply to Cricket Club websites.
Here are some great example sites to check out:
Future updates
These updates are the latest in a huge project to make all Pitchero club websites more accessible across mobile and tablet devices.
Whilst this and the other recent updates are not responsive at the moment, we're hoping to turn the responsive website on very soon.
The next updates will focus on the other areas of the team section, such as the Match Centre, Fixtures & Results and player profiles.
Here's a quick look at what to expect...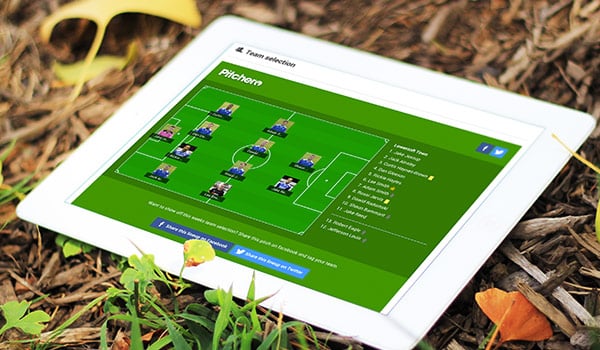 Support
As always, we'd love to have your feedback on this update, please let us know what you think in the comments below.
If you have any specific issues with the new stats pages, our support team is on hand to help. Simply email support@pitchero.com, call the office on 0113 2926070, or use the Live Chat widget available in the Club Control Panel.