Collect more match fees and make your life easier!
It sounds simple enough - and actually, clubs can do match fees online in a way that's more effective and less admin.
It's contactless with Pitchero

Get paid quicker

See who's paid

Thanks to the new Player & Fixture reports, it's even easier now to find and chase outstanding Match Fees from players or parents.

Our aim is to keep refining our Match Fees tools to help clubs collect what they're owed quickly and without fuss.
By using mobile apps, it's convenient for everyone to pay in seconds.
But...if you need to nudge, we help with that too!
Clubs can send instant reminders (with a link to pay) and don't have to have those awkward conversations.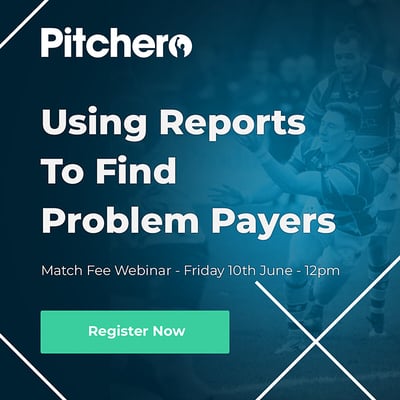 Want to know more?

If your club doesn't use Match fees (or wants a refresher) yet then come along to our Match Fees webinar.
We'll look at each new feature, showing you how it can help you:
Find missing payments

Identify problem payers or teams with a higher proportion of missed payments

Easily check on payment progress across multiple teams/fixtures




We'll also give an overview of the Match Fees tool and then answer any questions you might have in our live Q&A.


Click to save your seat and join us on Friday 10th June at 12pm!
If you can't make it, you should still register as we will send out a recording for you to rewatch in your own time.