Grassroots sport is on the verge of a technological boom. We've long seen it incorporated into sporting events at elite level, particularly when accessing broadcasted content over the internet, interacting with live events on social media, or analysing every inch of movement made on the pitch.
Generally speaking, tech is yet to really trickle down and enhance community levels of sport – but the industry is moving at breakneck speed.
As a coach, there are already a number of ways you can capitalise on tech to enhance your coaching on the field, as well as grow your club off it.
1. Take your analysis to new heights
Advancements in broadcasting tech have taken us closer to the sports field than ever before. We're able to analyse every second of the action in the post-match analysis, using numerous super-slow cameras shooting at resolutions that could make your eyes melt.
It equips the armchair coach inside of us all with ammunition for the Friday football debate down the pub, but up to now it's been left largely to those at the top end of the sport – or at least we thought.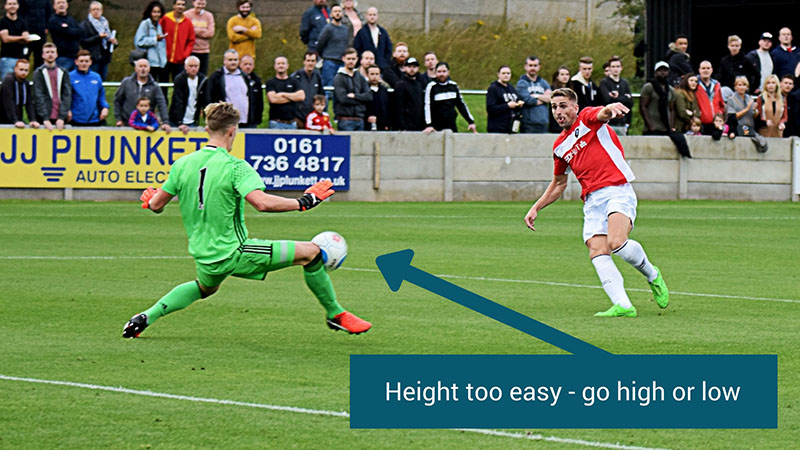 Those advancements in tech are beginning to be reaped by areas of the grassroots game, and your club can take advantage. High quality cameras are not difficult or expensive to get hold of today, and investing in one can bring a new dimension to your coaching sessions and team's performance.
Take a product like Hudl for example. A video analysis tool built specifically for sports, Hudl allows you to make annotations and drawings on videos you've recorded of your team. You can then share them with the appropriate players so they can analyse their performance.
Coaching is on the brink of a technological revolution, and video is at it's very heart. Invest in a decent camera, and bring a deeper level of insight to your local club's performance on the pitch.
2. Boost your club's reach with video
It's not only your team's performance that can benefit from introducing video. Give your club a lift into the 21st century by capturing all the goals, tries and howlers of your club out on the pitch. Thanks to social media and the connected world we call the internet, there is plenty of opportunity to showcase your club's endeavours to the world.
Star striker scored a screamer this weekend? Referee taken a hilarious tumble? This type of footage is great bait for social media, and it could lead to your club getting a moment under the spotlight.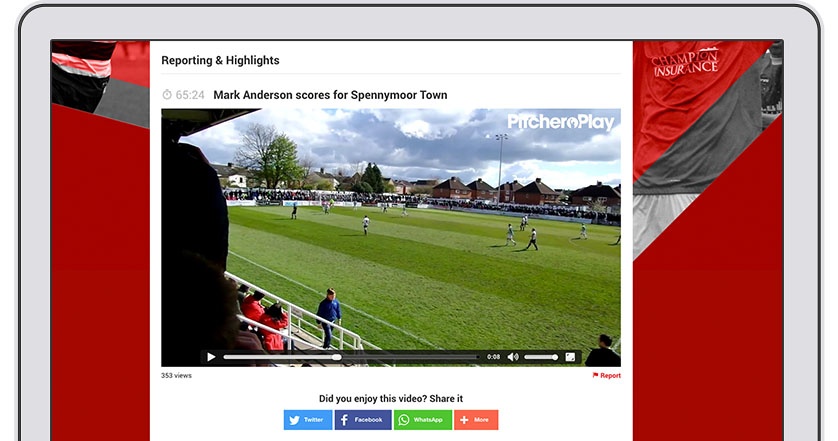 In terms of the tech, Pitchero have got the perfect solution. Our recently launched Pitchero Play technology lets your club capture instant highlights through an optical zoom camera before beaming them online in minutes.
Plus, you don't need to have any experience filming and editing video. The Pitchero Play app does all the cutting and editing of your clips itself, leaving you to feast on the results in the changing rooms after the game.
3. Invest in wearables
Another sector of up and coming tech your club can now take advantage of is wearables. Tech isn't just in your pocket anymore, it's on your wrist, in your shoes and embedded in your shirt.
One major avenue for wearable tech is sports tracking and performance. Elite sports players are kitted out with sensors and GPS units whilst they train and play, collecting realtime data on there movements and general health to aid recovery and injury prevention.
In rugby and American football, tech is being produced that can measure the impact of tackles on a player – alerting coaching staff should any hits cause damage to their players.
Wearable tech is only a fairly recent phenomenon, but your club can still get in on the action. Smartwatches and fitness bands are wrist-mounted wearables available to the masses today, and have a number of benefits to sports performers.
Fitted with heart-rate monitors, GPS and workout trackers, wearable tech could help you track how far and how hard your players have been working in training – as well as helping you keep them safe by tracking their health.
4. Reduce your admin work
As a coach, your bread and butter is out there on the pitch coaching your team. Unfortunately, as a coach at grassroots level, too much of your time is often spent buried under admin jobs.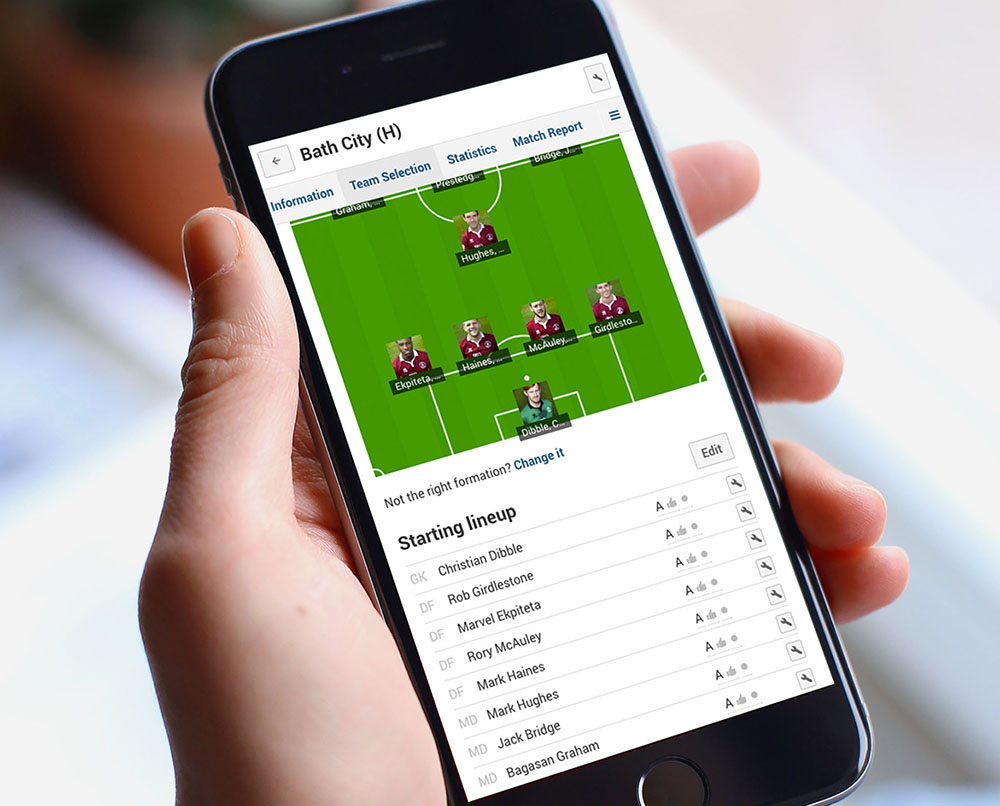 To keep you out on the pitch for longer, you need an all-in-one club management tool that helps you make team selections, collect subs and communicate with players in one handy online platform.
We'll say no more other than click here to get exactly that.
5. The smartphone is king
If there's one piece of tech each one of your club members are likely to carry around with them every single day, it's the smartphone. Due to it's prowess as the all powerful companion to our modern day lives, coaches can harness the genius of the smartphone to help fuel each and every one of the tech-charged avenues outlined above.
Record clips of your club in training or on match day, use apps like Hudl to analyse performance before uploading them to your social media channels; track performance and fitness stats collected by your wearables via their partnering smartphone application; and reduce pesky admin work by managing your team on the move and communicating via a range of popular instant messaging apps.
It's all possible through a device that already sits in the pocket of you and your members – the smartphone.