As a coach, how you approach your role as mentor and trainer of your team can have a huge impact on player development, performance on the field and the general enjoyment and engagement level of your players.
Here, we take a look into the most popular coaching styles, the impact each one has on the members of your sports team, and where to find an outstanding example of that type of coach in the sporting elite.


What are coaching styles?


In the coaching industry, there are three clearly defined and generally accepted coaching styles. These are differentiated by the overall direction a coach leads his team in – as well as the objectives they set out to achieve for their players.


The majority of coaches will fall into at least one of these styles, with each having a differing impact on the perception of you and your methods from onlooking players, parents and supporters. Plus, each style leads to a difference in outcome, with players reacting in different ways to the methods of their coach.


The Authoritarian One


As you can probably guess from the title, this type of coach tends to treat their team in an authoritative, controlled manner. In a similar way to a strict teacher might with their pupils in school, what an authoritarian coach says is final, offering no room for input from players on how a training session should go, or how the team should play.

In theory, what they instil in their players is discipline. For team sports, this can often be very important. If a coach has a clear idea in their mind at what needs to be achieved and how to go about doing it, organisation through authoritative coaching can be key.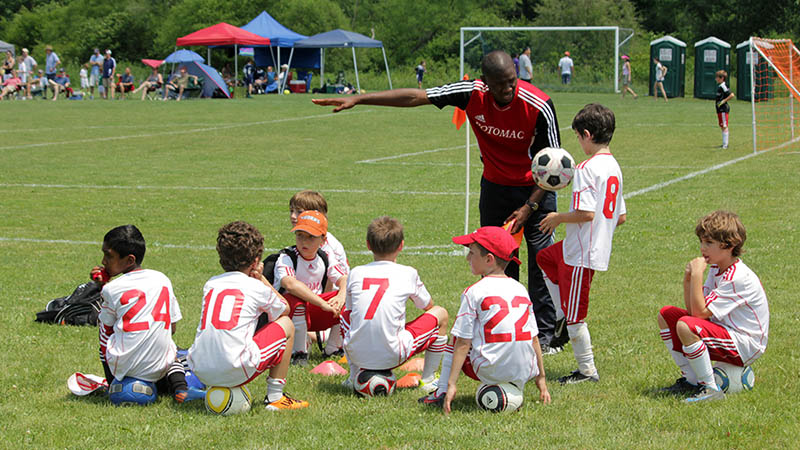 Authoritarian coaching is considered a little old fashioned today, but is still used in elite sports due to its outcome-based approach. Where professional sports are merely concerned with winning, authoritarian coaching lends itself well by offering results for the team at a faster rate than other coaching styles.


How this coach affects their players
Whilst intended to engender respect for the authoritative figure of the coach, this approach does not inspire players to think from themselves. Communication is one way, and ideas and thoughts about personal and team development are not encouraged.


For youth team players in particular, this can have a damaging effect on long term progression. Unable to learn why they are being asked to perform in such a way, this lack of knowledge on their sport could have a knock on effect on their ability in the future – particularly if they are met with a different type of coach down the line.



An authoritarian approach does not typically bring a fun, engaging environment to the team's ethos. For children, this can have a damaging effect on their attitudes to playing that sport both now and in the future.


Take a look at...
Former Bayern Munich and Fulham manager Felix Magath is the perfect example of an authoritarian coach. Said to run his teams as something approaching a dictator, Magath would run players into the ground with brutal fitness regimes, and alienate anyone who fell out of line.


Having said that, his record of three Bundesliga titles proves that an authoritarian coach can deliver success in the short term.


The Democratic One


The chalk to the authoritarian cheese, democratic offers a method that's more agreeable in 21st Century sport. In this scenario, the coach acts as more of a facilitator to the decision making process. Opening up a two-way communication channel, players and recipients of this method of coaching are encouraged to offer their input into the process.


In some ways, democratic coaching is seen as a 'self-coaching' approach. The coach puts a basic structure in place, outlining overall objectives and the general direction of where they want the team to progress. From there, its down to the players to mould their game, and the team as a whole to shape the way they all go forward together.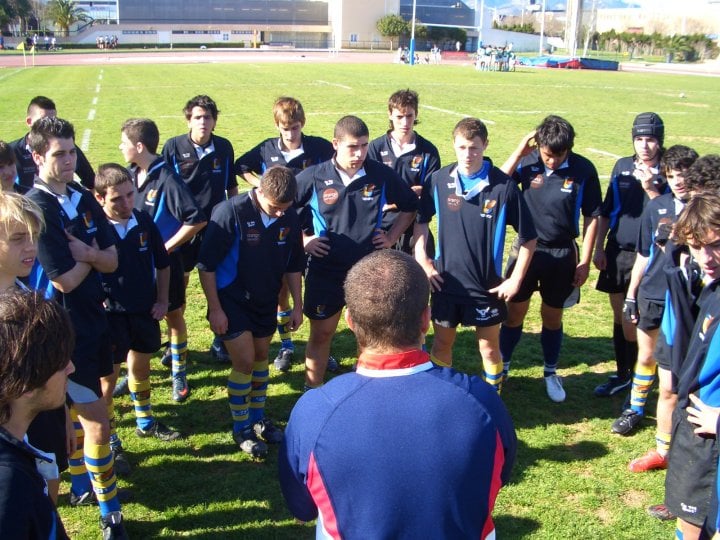 This way, emphasis is placed on the processes rather than just the outcome, and greater patience is required to gauge the long-term progression of those particular methods.
How this coach affects their players
For players who like to take an active role in how their teams play, a democratic approach can be a good way to maximise the level of interest from players.


This way, coaches are empowering their players to take accountability for their actions. Playing a key roll in the decision-making process, players grow their decision-making skills and remain in control of how they want to play. For the future development of the team, this can prove vital.


Allowing players to take control lets them learn every aspect of their game at their own speed. As time goes by, they can develop a sense of pride and take ownership of their improvement, and working as a team to improve as a unit leads to better social skills.


On the flip side, handing this level of control over to players can be dangerous. Instead of having one coach who decides exactly the processes in place for the team to progress, you might suddenly have a whole team of opinions – and not necessarily all pulling in the same direction.


This style of coaching could be particularly tricky for youth teams. With so little experience of their own games, you risk giving players too much freedom without them knowing exactly what direction to take.
Take a look at...


Current England Rugby Union coach Eddie Jones provides a great example of a democratic coach. He's previously said how coaches are there to put the building blocks in place which players can then build on to grow their skills.


He also doesn't place too much emphasis on winning as the only measurement of success. Winning, Jones has said, doesn't necessarily produce good players in the long run.


The Casual One


Taking the concept of the democratic coach and taking it to the next level, the casual coach offers even greater freedom and control to players. Predominantly, this type of coach is concerned with creating an environment where the players can enjoy the freedom to learn new skills and ideas off their own back.


The philosophy of a casual coach is that a happy collection of players will eventually lead to a successful team. Create a fun and engaging environment for your players, and they will revel in the responsibility to grow both individually and as a team.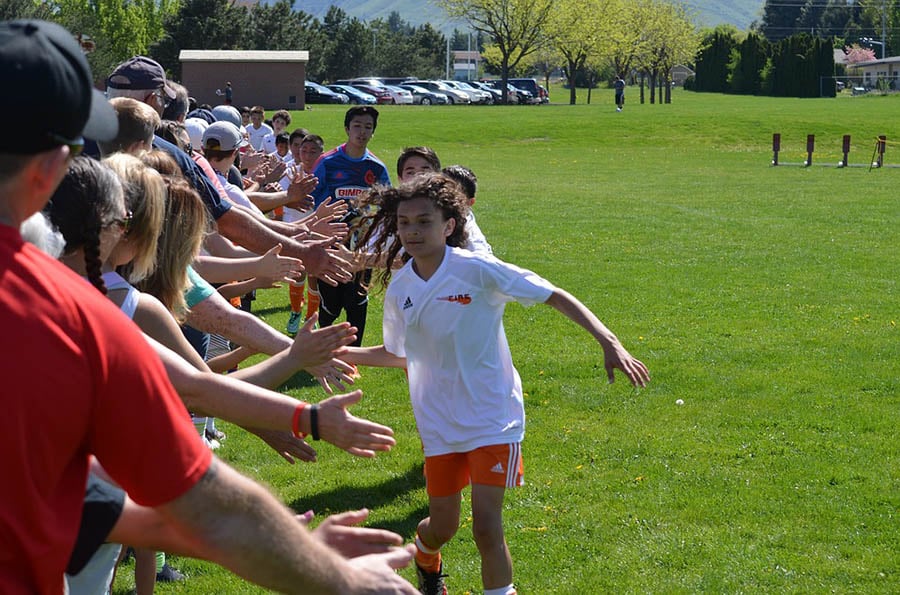 As a coach, casual is often associated with those with less experience. Not confident enough to present a series of orders to those they are coaching, the casual coach listens to player feedback, but then offers little in the way of instruction or feedback in return.
How this coach affects their players

For coaches and their players, this can go one of two ways. Creating a fun and light working environment for all can breed a bond between all the squad and their coach.

Plenty of time for socialising as a team is likely to follow, but ultimately progress needs to be made at some stage. Tipping the balance too far in favour of flexibility and freedom can lead to a collection of unmotivated players – and results could suffer in the long term.



For this coaching style, trust is key. Handing over all this responsibility to players could backfire if certain individuals aren't able to motivate themselves to continually improve without instruction. Often, the stronger members who are able to self-motivate progress, whilst those who aren't will simply slide into regression.


However, it can work especially well with youth teams. As results and winning often aren't the primary concern with youth sports, creating an environment that is fun and engaging for youngsters can boost their potential for staying in the sport as they progress into adulthood, as well as allowing their natural flair to come to the fore.
Take a look at...
For evidence of an elite coach who can make a casual style work, look to current England cricket coach Trevor Bayliss. The Australian-born coach has instilled a no-fear attitude into his players. Removing the baggage of playing international cricket from their shoulders, they've been allowed to go out and play their own natural games.


Bayliss spends less time ordering players about and more time giving them flexibility and confidence to take responsibility for their success.
Which style is right for your team?
As a coach, you have the flexibility to adapt your own style depending on the needs of those you are coaching. Ponder the goals you want to set for the individuals in your team, and the team as a whole.
Can players take responsibility for their own progression, and will they work well as a team to deliver collective success?
Are they young and in need of a structured approach that will help them to grow? Are you in a results-based scenario, where delivering success means winning out on the pitch as soon as possible.
Ultimately, you are the leader of this group of athletes, and it's your job to get the best out of them as individuals and as a team. Think carefully about all these questions above before making a decision on the best way to coach your team.
Be the best coach you can be in 2017 - Free Ebook
Crammed full of coaching advice on everything from motivating your team to preparation, Pitchero's Sports Coach Bible '17 Ebook can help you improve your coaching skills and own it out on the training pitch this weekend.