Cricket fielding is a part of the game that gets a lot less attention than fast bowlers or six-hitting batsmen. However, it takes up half the entire time of a match and is a collection of skills that everyone can get better at.
Fielding positions offer the opportunity for run-outs, cutting off boundaries, catching and pressurising the batting side. Think Jonty Rhodes, Paul Collingwood, AB de Villiers or Virat Kohli.
It's those incremental moments in any game of cricket that collectively get you over the line. So, what are the cricket fielding drills and tips to give you the edge?

1. Throw a cricket ball like a rocket
If you play club cricket, you already know how to throw the ball in. However, the skill of an overarm throw is like anything else.
Practice and speed and accuracy can become second-nature.
Don't wait until that first match outside, when a batsman is pushing for a second run, to discover that the power in your throw has vanished because you haven't used those muscles since last September.
Here's how throwing a cricket ball is coached. It might be you pick up extra oomph just by getting the technique right.
In a confined space indoors, like a sports hall, tennis balls or wind balls will be the safer option to train with.
Make it competitive, aim for stumps in the middle of a sports hall, compete in two teams in each corner, high intensity, 60-second bursts.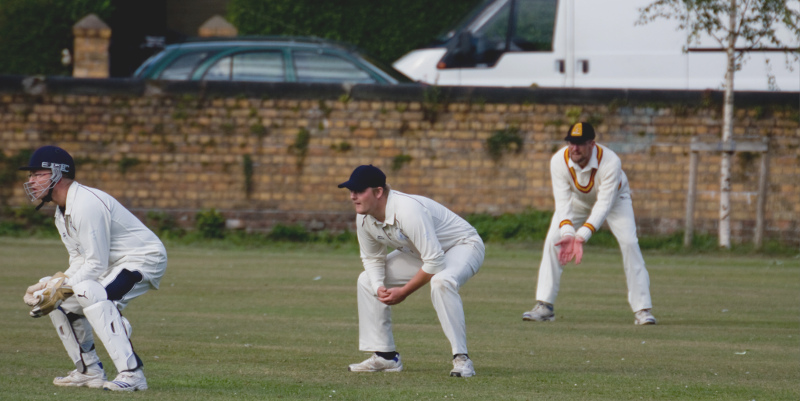 2. Practice close catches
Slip catching or pouching the ball at a short distance from the bat requires concentration, quick reflexes and being light on your feet.
You'll require a coach/feeder throwing or hitting catches. Again, safety is key so make it increasingly more difficult but it needs to be repeatable and achievable.
Mix variation with repetition. So, keep fielders guessing with different types of balls, distance and speed.
Fielding practice can be loads of fun if it's fast-paced, makes you think, incorporates lots of games, challenges and variation.

Here's some cricket fielding drills with Joe Root. The thing to note is whether you're an England international or playing in Division 6 North West of the Hampshire Cricket League, the basics matter.

3. Nail the high catches
We've all had those high catches where you get underneath in a swirling wind and wait an age for the cricket ball to come back down to earth.

You've got to be brave, judge where the ball is going to land and take the catch successfully with no unfortunate injuries.

Watching the ball carefully right into your hands and having a balanced, stable base are two key coaching points.

At your cricket club, practice types of high catches to mimic game situations so both towering catches on the boundary but also ones where you'll have to make up ground to get underneath first.

Whoever leads these fielding sessions (if there's no coach then a senior player) is really important too. Just smacking balls in the air no-one is going to ever catch isn't smart practice.
It needs to match the ability of the players and be accurate enough so the catches are testing but possible to do! Also, if participants are struggling then is there a way to help and encourage them?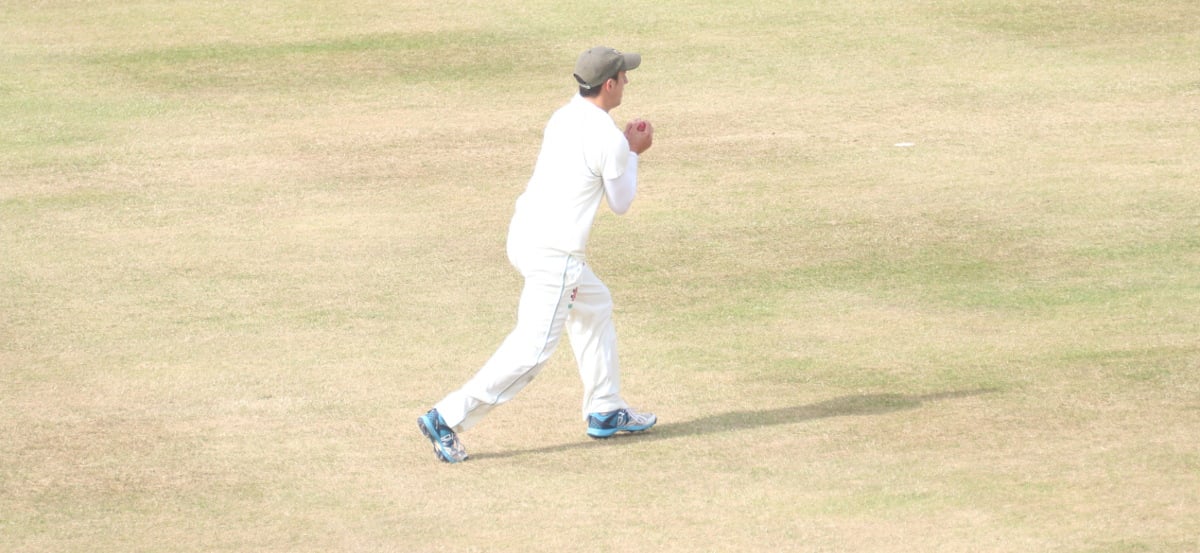 4. Attack the ball
Whenever the situation is appropriate, attack the ball. What does that mean when you hear coaches saying it?
It's all about moving towards the target (ball), cutting down vital seconds that might save a run, mean a catch is taken or a run-out is achieved.
Fielding positions in cricket might be defensive if you're diving to cut off a boundary but in most scenarios, there's a chance to move forward and attack the ball.
As England's Fielding Coach Carl Hopkinson explains, don't wait for the ball to reach you, be alert and always looking to steal a yard.
It's a cracking video with drills that any cricket club can set up on the outfield and learn how to field like a professional.
5. Get the right fielding equipment
Fielding drills and training can be as basic and low-cost as you like. A bat, balls, stumps and away you go.
However, there are now a whole range of modern fielding products that add an extra dimension to practice as well as saving time. Your club doesn't need them but they're certainly worth considering.

Cricket balls - Buy enough of them (different types for variety and age groups) so everyone has plenty for the exercises you're doing and there are spare.
Baseball mitt - For a coach/practice leader, catch balls in comfort and bag those wild, fast throws with ease.
Rubber stumps - These skinny stumps serve a number of purposes. They can take the beating of a hard, fast throw where a set of wooden stumps might eventually get damaged or the springs break. They also behave differently so can divert the ball subtly which helps in fielding drills.
Fielding goals or nets - Time wasting is one of the biggest ways to put people off fielding quickly. Keep everyone involved and having to concentrate, not delaying that by chasing after a ball.
A cricket club can station a number of fielding goals to incorporate in training. They look like mini canvas tents or football goals. They sometimes have targets or wickets printed on them and back net to stop the ball.
As well as specific target practice, why not run a piece of netting along one end of the outfield to block off the cricket balls and save time and effort locating them. Equally, you could use the side portion of a cricket net.
Rebound net - The modern version of the wooden catching cradle, this livens up catching - and you don't have to chase after the ball! It's a mini trampoline and with the likes of a Crazy Catch, it can be portable to do rebounds on the move.
Bowling machine - If you're a cricket club who owns your own bowling machine or can borrow one, why not use it for fielding drills too? It has the advantage of being able to replicate the same throw ball after ball or add spin, swing or extra pace.
Just be sensible with setting initial speeds and think about how far back the fielders need to be!

Fielding bounce board - The leader in this field has been Katchet although there are others out there to consider. It's a plastic mini ramp used by the pros and club cricketers alike. The thrower/coach can deliver fast, accurate catching chances; ideal for honing reflexes in the slip cordon or outfield.
Some approach fielding as a necessary evil to endure between chances to bat or bowl.
The truth is that it frequently wins or loses teams games but at grassroots, we don't have the analytics like a county or international side to review and appreciate that.

Get that throwing arm finely-tuned now so no-one dares a cheeky second run. The more pre-season catches you take, the more confident you'll be at game-time.
Will 2020 be the year of fielding awards and world-beating athleticism in your league?