There's nothing more thrilling in cricket to watch than an exceptional fast bowler, gliding in and hurling down thunderbolts at batsmen from 22 yards.
Michael Holding, Wasim Akram, Dale Steyn, Brett Lee, Shoaib Akhtar, Mitchell Johnson. A snapshot of stars who lit up the international stage with fast bowling that delighted and terrified in equal measure.
So, what's the secret? How to bowl fast in cricket? If you're a club cricketer who wants to pick up speed, there's always tips and tricks to get quicker.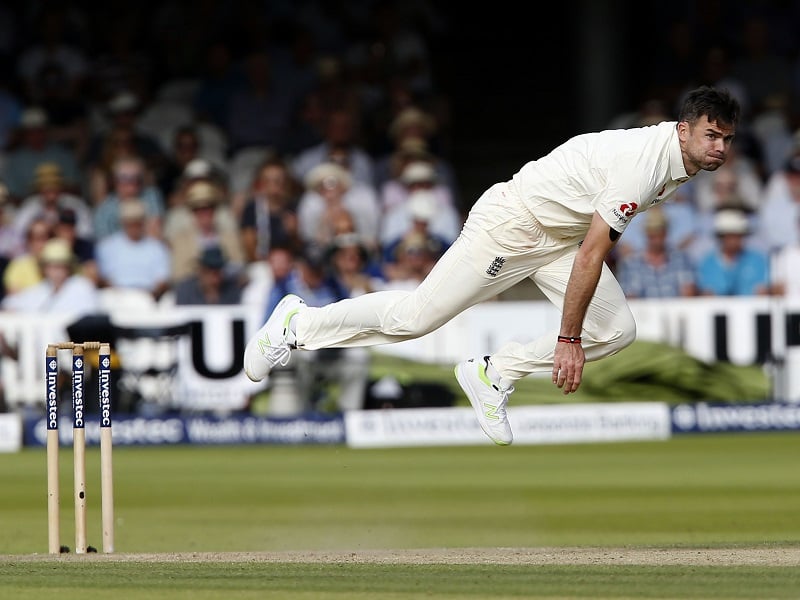 Why bowl quicker?
If you possess genuine pace as a cricketer, whatever the standard, you are a threat to batsmen. Playing fast bowlers requires quick wits, sharp reflexes and plenty of bravery.
Whether it's slamming in fast yorkers to rattle toes or banging it in short to unsettle a player with a fast bouncer, speed can definitely add an extra dimension to a cricket team.
Speed is pointless without accuracy
Fast bowling is only as potent as the control a cricketer has. A scorching leg-side wide is not impressive. It's just a nightmare for the wicketkeeper to stop the boundary.

I'll always remember England's Marcus Trescothick guiding Pakistan's Shoaib Akhtar over the ropes for an effortless six in a one-day international. It had been too short and wide. Only afterwards did the speed gun register over 100mph.
So, by all means, aim to bowl faster...it's a great weapon to have but not at the expense of being able to bowl exactly where you want to land a cricket ball.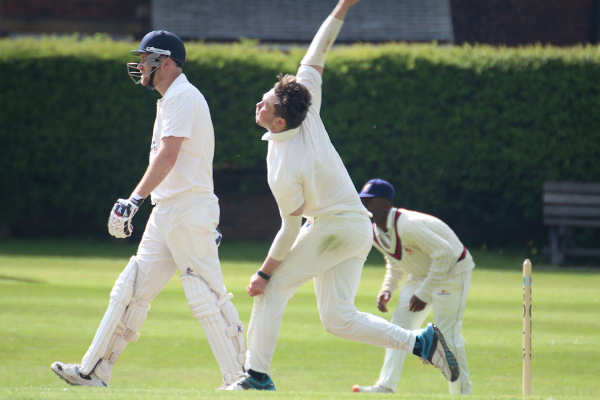 Understand how you bowl

Learning from the best is all well and good but Mitchell Starc might not have your body shape, does Pat Cummins have your knee injury or bowling action?
There is not one way to bowl fast in cricket. Different run-ups, bowling actions and body types are all part of the game.
The key is to understand how you bowl then build in steps to get faster. Use a video camera on a tripod to capture your fast bowling in slow-motion.
Record from behind the bowler's arm and also a side-on angle too; that way you have the whole process from run-up to 'the bound' and then the landing and follow-through. The quality needs to be excellent for proper analysis (high-definition, steady footage with a decent zoom capability).
For most of us, we just bowl and don't think about it. The way we bowl might have evolved over time and with practice, it works and hopefully results in lots of wickets.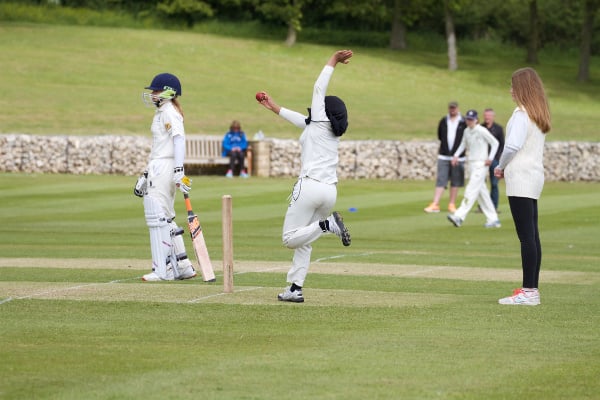 Seek out coaching
Many club cricketers haven't ever received cricket coaching. Or their distant memory is a lesson back when they were at school.
The advantage of cricket coaching is that a specialist third-party can watch, appraise and show you how to adjust to become a faster (and more skilful) bowler.
Nowadays, cricket coaching often includes the video analysis we talked about earlier and some cricket centres around the country will use technology like PitchVision to clock how fast you bowl too.
Of course, coaching for fast bowlers can be at a cricket club either with a senior player watching or a coach if you have one. If you really want to improve, don't be afraid to ask for advice.
There are plenty of online resources too like the video below from Pitchero's Cricket Academy. which has a host of training drills and skills to try.
Analyse your run-up
A common fault with fast bowlers is that their run-up is wrong. That's not to say there's one way to do it but many bowlers have never properly measured their run-up or thought about how it affects their speed and direction.
It's much the same idea as picking up a cricket bat. It has to feel natural, fit how you play and you won't know until you do it.
Typically, a fast bowler will accelerate as they run up to bowl and often aim to hit the crease at full speed to allow for maximum velocity of a cricket ball.
If you run up too fast, your body position won't be where it should be to release that ball at the right point in time. You might also be tiring if it's too long.
Equally, ambling in too slowly doesn't generate the speed you need - unless you're the type of bowler where all the effort comes from your shoulder and upper body at the last moment.
First you have to find what's comfortable for you. What's for sure is that it has to be repeatable.
If you want consistency, you need to be able to bowl the same way each time, ball-after-ball and over-after-over.
Watch an international fast bowler like Neil Wagner or James Anderson and they wear patches in the grass where each foot lands. Successful fast bowling is about co-ordination and biomechanics.
If you always change the angle, speed and way you start to bowl then it stands to reason that you might get a different result.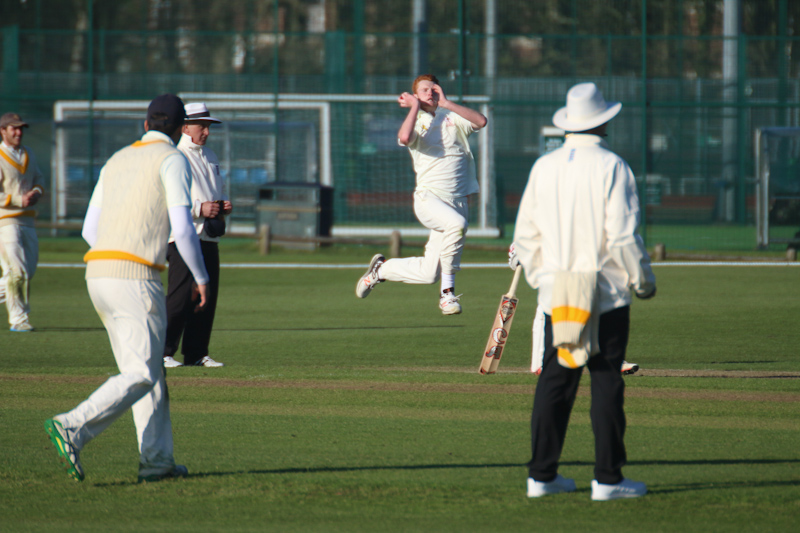 Core strength
A fast bowler needs to be able to maintain their top speed for as long as possible. Not just bowl the odd quicker one but consistently fast during a spell.
However, bowling faster isn't only about grunt work and trying harder or more effort. Yes, you can hit the gym, build muscle and work on fitness and stamina.
But, increasing your core strength and being able to cope with the strain on certain areas of your legs, hips and back is vital.
It sounds counter-intuitive to say a fast bowler needs to be stable but at key points, as they land and the body rotates, a stable base means you don't wobble, dip or fall away.
It also means first your landing back leg and then your front leg can take the strain and drive that momentum and energy forwards.
This video by the Australian Cricket Institute explains how working on balance and strengthening your base as you land and move through the crease means everything stays aligned and stable.
Over-bowling

Part of the success with a fast bowler is smart captaincy. At times, a speed merchant might need to come on for a couple of express-pace overs in search of a wicket. In other games, it might be about a longer, holding role keeping the runs down.
If you're thinking about how to bowl fast in cricket, not being over-bowled is key to that. Yes, you might be able to bowl all day if thrown the ball - but can you hit top speed and sustain it? Probably not.
For juniors, there are limits to the amount they are allowed to bowl in matches. For adults, it's common sense and some tactical nous. The most I've bowled in one spell is 26 overs and my pace was gone long before the finish.
Shorter, sharper spells have the potential to keep fast bowlers fresh. Both in the way you play and the frequency and intensity of training, the name of the game is to stay fit, injury-free and firing.

Do your homework
If you build up your power, analyse your run-up and bowling action, don't get over-bowled and seek out coaching advice, you can definitely bowl quicker.

Everyone will have a top speed. The exciting part is finding out what yours is. Read up on the subject, science and understanding as they're advancing all the time.
Current and past players are always discussing what worked for them like this article on the secret of fast bowling with Brett Lee.
Learn from expert coaches in the field of fast bowling like Steffan Jones, Kevin Shine and Ian Pont who all have their own interpretation on how to bowl fast.
Log your progress and see how where you're in 3, 6 or 12 months. Bowling rockets yet? It's not an overnight journey - but exciting to see how you speed up over time.