Football is the world's biggest sport and with so many people playing it from such a young age, the competition to make it as a professional is immense.
Regardless of age or ability, becoming a better footballer is something every player wants. The beauty of most sports is there's always room for improvement, no matter how good you may already be and football isn't an acception.
So how do you become a better footballer? Pre-season is the perfect time to try and ready yourself for the new season and making the most of this time could be what elevates you to becoming a better player.
1. Practice, practice & practice
First touch
To become a good player, you need to be able to have a great first touch. Being able to control the ball close to your body, with both feet, will make a significant difference to your game and ultimately, your first touch dictates what your next move is going to be.

Newcastle United midfielder Jonjo Shelvey explains how he practised his first touch when he was younger:

"When I was a little kid my dad used to throw the ball up as high as possible and I would try and bring it down, with my left foot and then my right foot."

He added, "I'd play out the front of the house, kicking the ball against the wall, left foot, right foot, over and over again. If you keep working on it, working on it, working on it, eventually it will come."

Shelvey is now playing in the Premier League, so if something as simple as this made him a better footballer then it can certainly work for you too.

Academies and development squads will often get you kicking a ball against the wall before every training session for a number of minutes, taking it in turns with both feet to improve your touch.

The video below shows you how to practice your first touch and the variety of touches you can use in a game situation.
Weak foot ability
One significant way to get better at football is to become confident using your weaker foot, an asset than can even hinder some professional's at times.

This is a skill that can separate you from plenty of other footballers and if you can strengthen your weaker foot from an early age, the chances of you becoming a great footballer will be increased.

Again, something as simple as kicking and controlling a ball against a wall with your weaker foot will definitely be beneficial for you. It's often the case that players rely on their natural foot for years, so trying to then use your other foot more often will be difficult at first but continuous practice will enable you to develop your weaker foot quickly.

Getting your coach to set up drills in training where you have to use your left foot can also be key, simple passing and shooting drills as well as making you use your weaker foot in a practice game will give you the confidence to take that into a real game scenario.

Different positions will need to strengthen their non-dominant foot in contrasting ways. For example, it isn't much of a necessity for a centre back to be able to be able to finesse the ball into the bottom corner from 12 yards out, something that is essential for a striker.

They will be more worried about having the power and accuracy of a pass or clearance to get them out of potentially dangerous situations, having to switch back to their stronger foot because they're not confident on their weaker foot could prove to be costly.
Watch Liverpool and England midfielder Adam Lallana talk about how important it is to be able to use your weaker foot and how he still feels he can improve his.
Harder. Better. Faster. Stronger. 🦁🦁🦁 pic.twitter.com/sDunenwouy

— Adam Lallana (@officialAL20) June 9, 2017
Pre-season is the perfect time to work on your weaker foot. Being able to control, pass and shoot on both feet will no doubt make you a better player.
Control and dribbling in tight areas
Learning how to control and dribble the ball in tight spaces is key to your game, whatever your position is. In today's game, ball playing centre backs are essential. As well as being able to win headers, be strong in the tackle and be great at marking your opponent, you have to be composed and confident when you receive the ball at the back.

Of course, this is the same right across the pitch and becomes more and more important as you get older. The best footballers are able to get themselves out of tight and tricky situations, so practicing this in the lead up to the season is important if you feel this is a weak point of your game.

Drills to improve this skill aren't complicated, grab yourself some flags, a set of cones or even lay down some old t-shirts and you're pretty much there.

Weaving in and out of the cones, making sure you don't touch them or lose control of the ball is a simple way to improve your dribbling and can easily be done in your own time.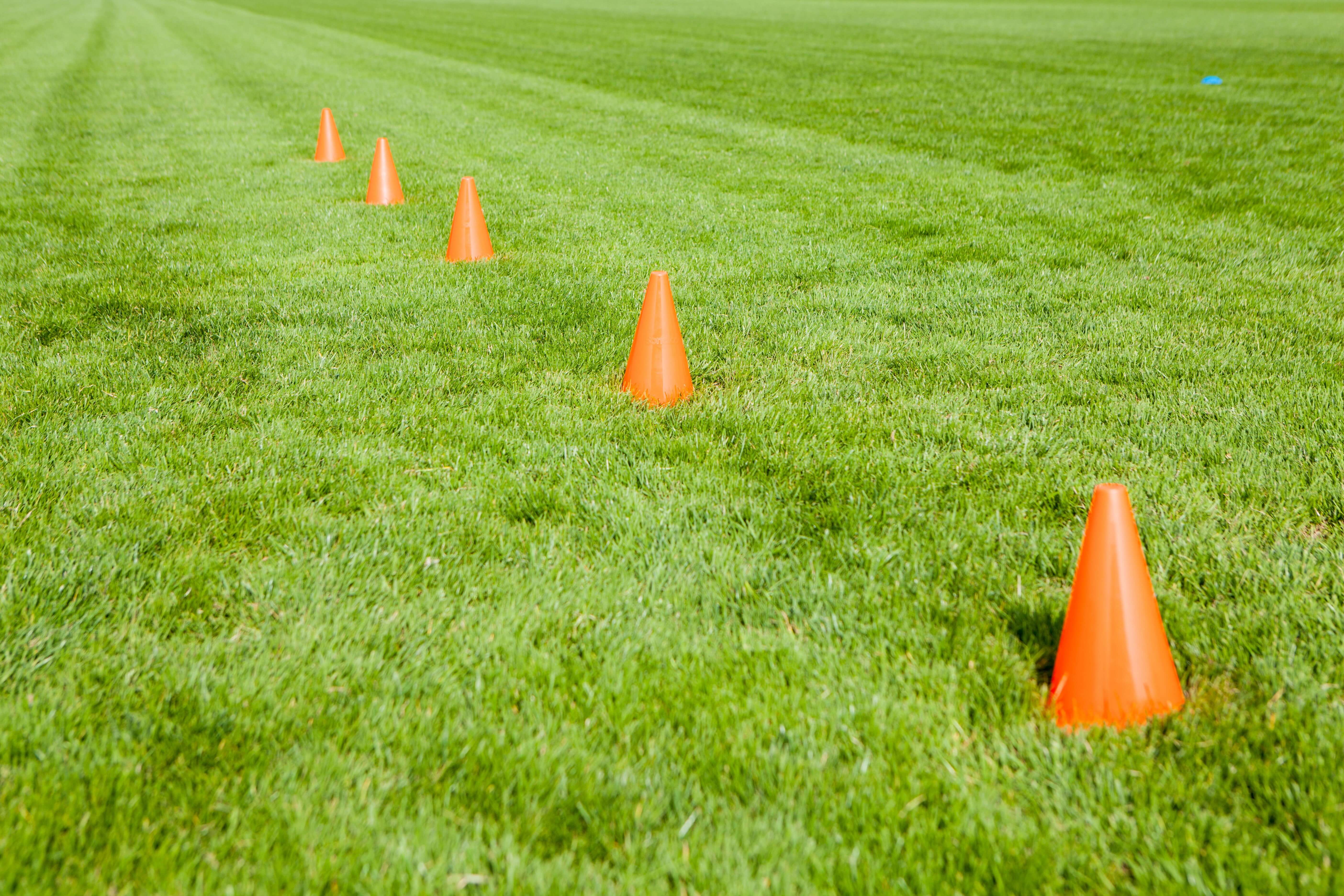 Speaking to FourFourTwo, Gareth Bale explains a skill that combines both dribbling and finishing, one for midfielders and strikers to use especially.
"Place 14 cones pretty close to each other but at random in a smallish circle, then dribble through them, without the ball touching any of them, before running on goal and shooting."

"Your close control will need to be at its best to navigate the cones at speed, and then put your head up to pick your target before striking on goal."

You can practice dribbling anywhere and anytime, so there's no reason why you can't improve this before the season gets underway.
These are just a few important skills that will help you progress as a footballer. You and your coach will know which part of your game needs improving the most, so speak to them and see what drills and exercises will be best to fit your needs.
2. Increase your fitness levels
As well as a strong skill set, fitness starts to become a major factor as you get older and without it, you won't be able to fully utilise your footballing skills for the full 90 minutes.

At all levels of football nowadays, the game is fast and explosive. Having good fitness early on in your career will stand you in good stead for your future, with both aerobic and anaerobic fitness levels needing to be great if you want to climb the football pyramid.

Your anaerobic system will help you with the short, sharp bursts of speed any player will need during a game. To improve this, interval training can be implemented into your pre-season regime. After warming up, a simple example of sprint interval training would be to run between 10 and 30 seconds, then slow back down to a jog for another 30 seconds.

Repeating this around five times would be tiring, however, it will prove to be effective come the start of the season and the more you do it, the more beneficial it will be.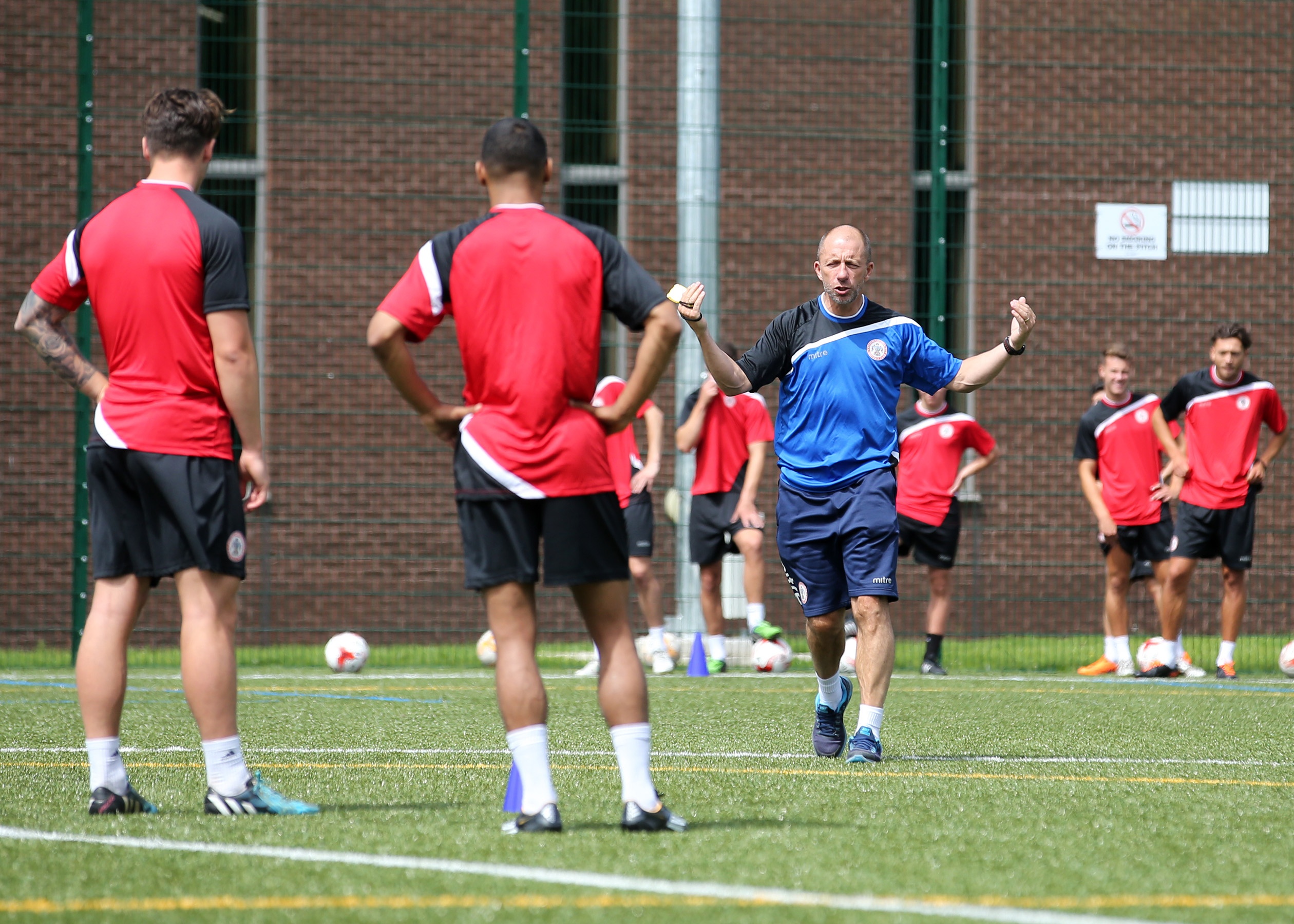 Obviously, the main purpose of pre-season is to get your fitness up to scratch. Increasing and measuring your aerobic stamina can be done in a variety of ways, with the Cooper Run and the Multi-stage fitness test (Bleep test) being the main ones.
It's always a good idea to measure your stamina at the start of pre-season. This way, you can measure it again at the end to see how much you have improved and whether further improvement needs to be done or not.

Premier League fitness coach Michael Watts, when talking to Sky Sports, explained the importance of getting your fitness levels up during pre-season:
"Pre-season is a great opportunity to overload the players with double sessions to give them a superior base of fitness."
If your fitness is a weak point, which is probably the case after a month or so relaxing, then your main focus needs to be your overall fitness levels. Boost your fitness and you'll be in great shape going into the season, during the campaign is when you can fully focus on your skill and overall game attributes.
3. Be stricter with your diet
Keeping close tabs on what you're eating and drinking now will only be beneficial for you moving forward. Almost every professional club will have a trained nutritionist in their camp to give the players advice on what to consume to help them be in the best shape possible.

At grassroots, teams don't usually have the budget and resources to have a nutritionist to guide you through what you should and shouldn't be consuming, so it's down to you to make sure your intake is correct. Being strict on your diet is going to get you into the best shape possible if you train hard, but the occasional cheat meal shouldn't go a miss from time to time.

So what should you be eating and drinking? Carbohydrates and Proteins are vital in your diet, giving you the energy and recovery levels your body needs. Having a bowl of pasta before the big game is one of the easiest ways to get the slow releasing energy you'll demand, whilst meats and seafood such as chicken, turkey, beef, salmon and mackerel are great sources of protein.

The dreaded vegetables are also crucial to a footballers diet, so if you don't like them, get to like them. They're a fantastic source of your vitamin and mineral intakes and will go great with some of your favourite dishes.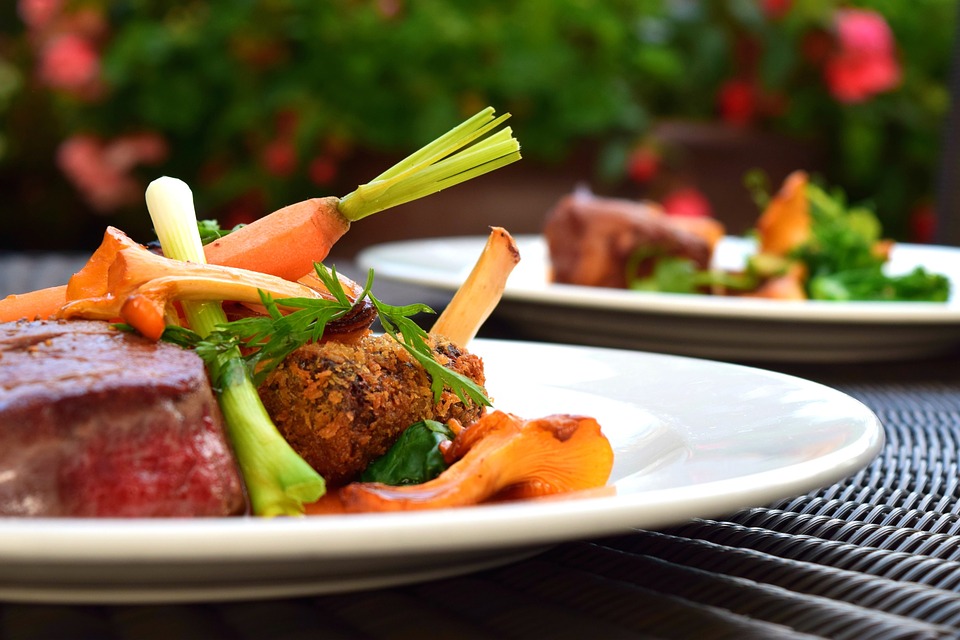 We all know that breakfast is the most important meal of the day. James Collins, head nutritionist at Arsenal and lead nutritionist for England at the last World Cup tells The Telegraph what he wants the players to eat in the morning.

"Breakfast is really important for making sure players are sufficiently fuelled for a match day or heavy training day. A popular option is porridge but we like the players to try different versions like quinoa porridge or porridges made from different grains which have a lighter consistency."
Getting fluids into your system is incredibly important. Your average professional footballer will consume between 2-2.5 litres of fluids from drinking and eating in a day, so try and aim for that if you can.

On training and match days, drinking isotonic sports drinks such as Lucozade Sport during the game will give you the carbohydrates and electrolytes you need. This can give you the edge when you start to get tired because if you fail to replenish the loss of water when you sweat, fatigue will set in a lot quicker.

Eating healthily can be difficult, especially at a younger age when all the foods that taste great aren't necessarily good for you. Don't completely disregard your favourite snacks and meals, but just be aware how important and beneficial it will be to maintain a healthy, balanced diet. This will become more and more vital the older you get.
For more in depth nutrition advice, see one of our other blogs here.
4. Set goals
Whatever your ambition is for the upcoming season, a great technique to incorporate is goal setting. This is a vital way of improving your team's motivation and focusing on your collective ambitions for this season.

There are plenty of techniques to use, such as SMART targets and using the three different types of goals identified by the sports psychology industry. Have a read about the advantages of goal setting in greater depth.
5. Learn from the pros
Taking a closer look at the best players in your position can be a great way to learn how to become a better footballer. Something as simple as watching Match Of The Day and listening to the pundits analysing the games can help you progress and learn the game.

Take what you see into consideration and try to incorporate it into your game on the training pitch and on a match day. If it works for you and the team then this is definitely something you should want to keep practicing.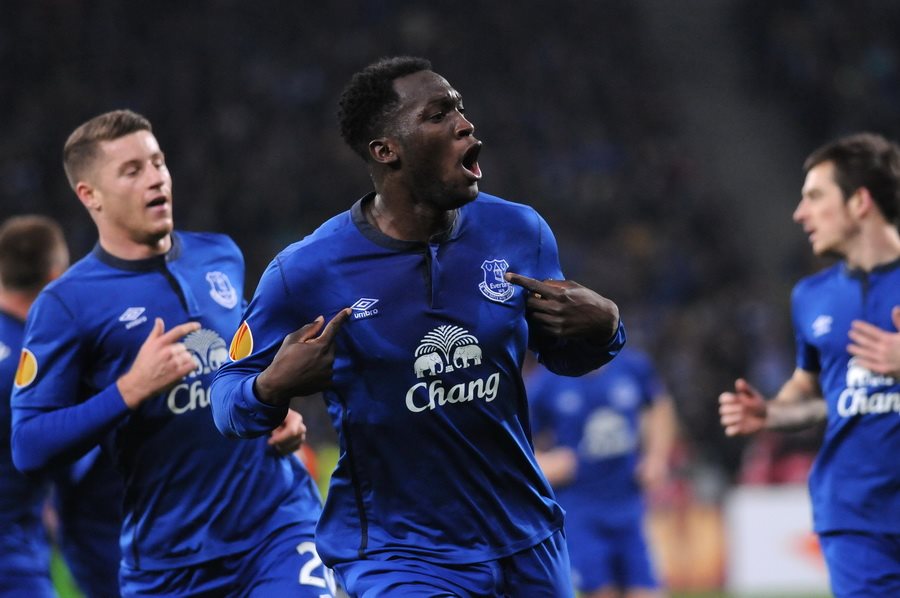 Even the professionals watch the game footage to try and gain an advantage over their rivals. Ex Manchester United striker Romelu Lukaku explained to the Mail Online how he watches every Premier League game to learn how his rivals play:

"I take my time to study and to learn other strikers' movements and to learn about other defenders... Really I want to be one of the best in this league so you can only learn from the best by watching the best."
6. Prioritise recovery and preventing injuries
Everyone at some point will have felt the aches and pains in their muscles after a gruelling match or training session. During pre-season, your managers and coaches are going to be pushing you to your limits more than once a week, so quickening up the recovery process so you're ready for the next session or game will be vital.

As well as stretching before sessions, get in the routine of cooling down after every session, stretching each muscle for around 30 seconds is the optimum amount of time to help prevent delayed onset of muscle soreness (DOMS).

Replenishing lost fluids is very important, drinking sports drinks will replace those lost electrolytes as well as hydrating you with essential water your body has failed to retain through sweating.

Eating carbohydrates to re-energise and proteins to help repair your muscles will also benefit you greatly. Being able to train or play to your maximum everytime you step onto the pitch is important and not treating your muscles correctly will increase your chances of picking up an injury.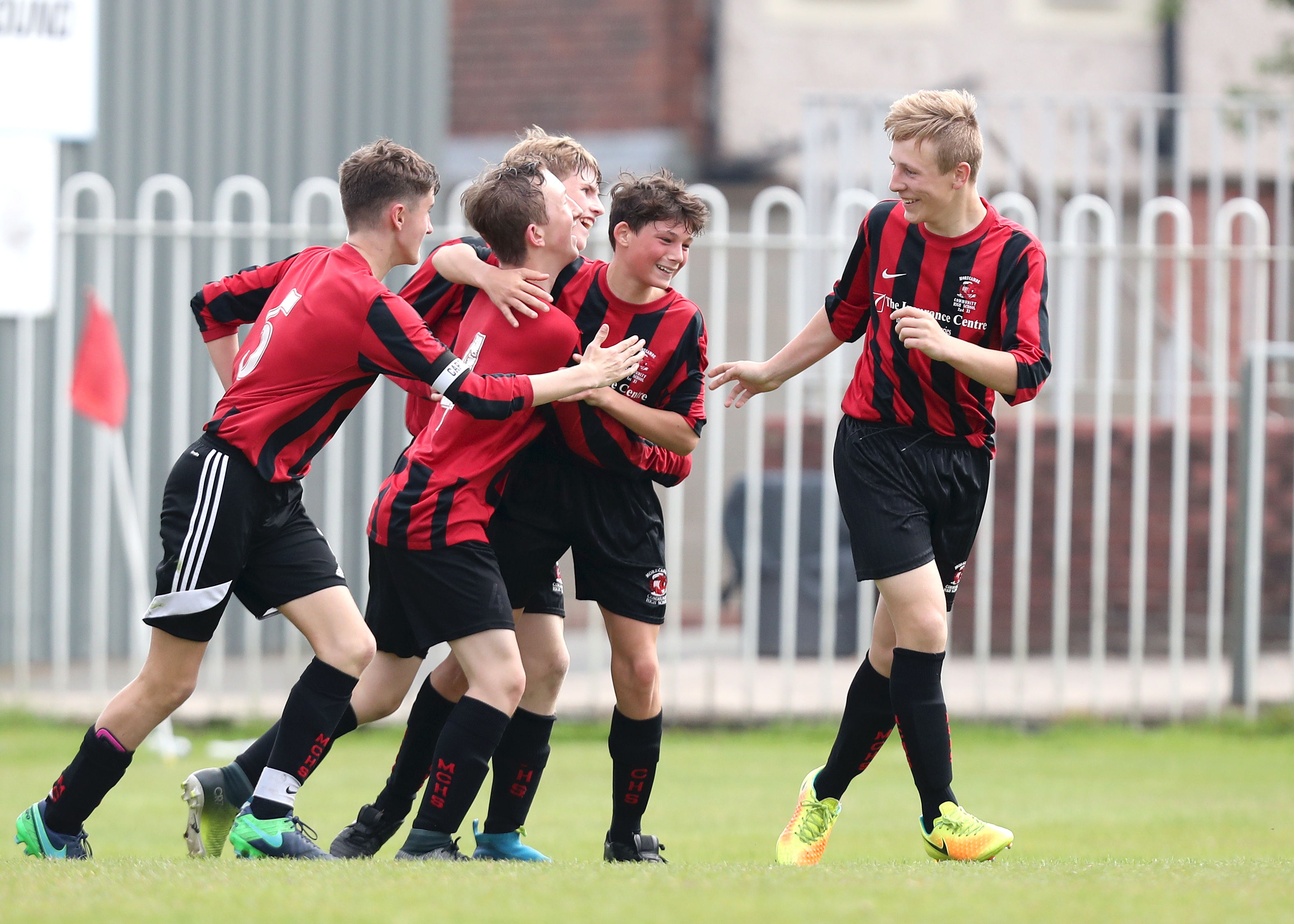 A combination of all these points will ultimately help you to become a better footballer. Everyone will need to work on different aspects of their game, so speaking to your team mates and coach to get some advice on what they think you could work on will only help you in the future.

Aforementioned, pre-season is mainly about getting your fitness levels up to scratch. However, if you're still a young player then you probably don't have to worry about this too much. Therefore, pre-season is the perfect time for you to get in your back garden or go down to the park with your mates and practice your footy skills.

You can never practice enough and you should start to see improvements to your game if you keep putting the work in. Whilst taking all this into account, do not forget to keep practising the stronger parts of your game.
The start of the season is fast approaching, so now is the time for you to become a better footballer.
Want to grow your club's membership and increase revenue by up to 80%? Try Pitchero today for free!
---
Be the best coach you can be in 2017 - Free Ebook
Crammed full of coaching advice on everything from motivating your team to preperation, Pitchero's Sports Coach Bible '17 Ebook can help you improve your coaching skills and own it out on the training pitch this weekend.