Here at Pitchero, we love to see our clubs embracing their club website and harnessing it to help them grow.
Hundreds of cricket clubs have developed fantastic club websites thanks to the great features we provide them. In the Pitchero Showcase, we handpick just a few of those and tell you why they're so great.
1. Glenrothes CC


Scotland-based cricket club Glenrothes pipped a number of outstanding designs to the post with a unique homepage that all their members can be proud of.
What we love most is Glenrothes' website header. Featuring the club logo, established year and an invitation to join the club - this gives a great first impression of the club, and is a great way to attract new members.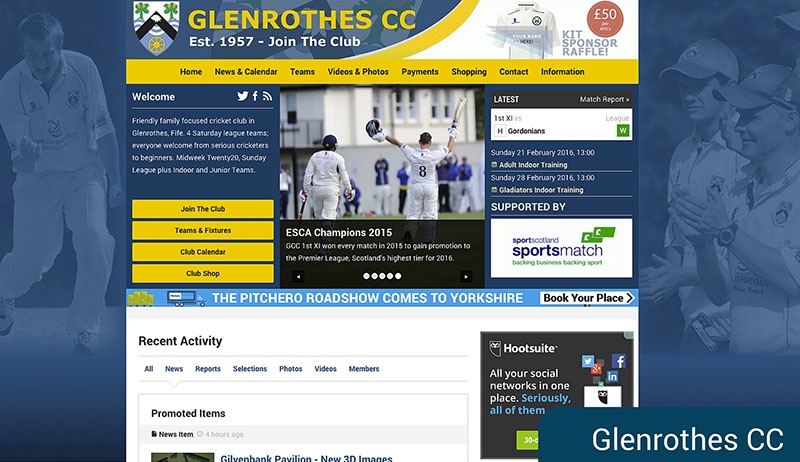 As a superb innovative extra, Glenrothes have cleverly used their site header to advertise an on-going sponsorship raffle. Placed in a prominent position at the top of the page, the raffle is sure to entice a number of potential sponsors.
Get a design as good as Glenrothes
All clubs on Standard and Pro Packages can make a free design request to our in-house design team, a feature that brings
a number of excellent benefits
. Head to Settings > Homepage Design > Design Request and let us bring your vision to life.
2. Surrey CCC


For any club on a paid package at Pitchero, you're able to control an unlimited amount of teams, and sign-up an unlimited amount of members.
There's no better place to see this on show than Surrey CCC academy's club website. No less than 42 teams have their fixtures, results, photos and news posted to one centralised Pitchero website – with thousands of members knowing exactly where to come to find it all.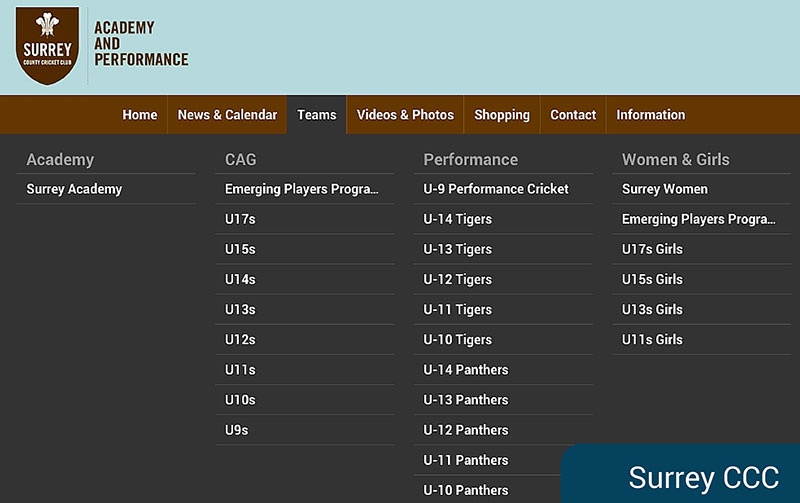 Surrey CCC are a great example of how cricket clubs, big or small, can come together and share in the one thing they all have in common – their cricket club.
Handling multiple teams?

Whereas our basic package allows only 3 teams to be housed on your club website, the Starter, Standard and Pro packages offer an unlimited number.
3. Upton CC


As the winter months set in, cricket clubs could be forgiven for taking their eye off the ball when it comes to their club website. Not a bit of it for Upton, who keep their club website visitors happy all year round with a constant stream of the latest club news.
Upton have covered everything from club history to job opportunities during the winter, maintaining a constant flow of content. They even video a number of player interviews throughout the season and upload them onto their site - ensuring a stream of website traffic that never lets up.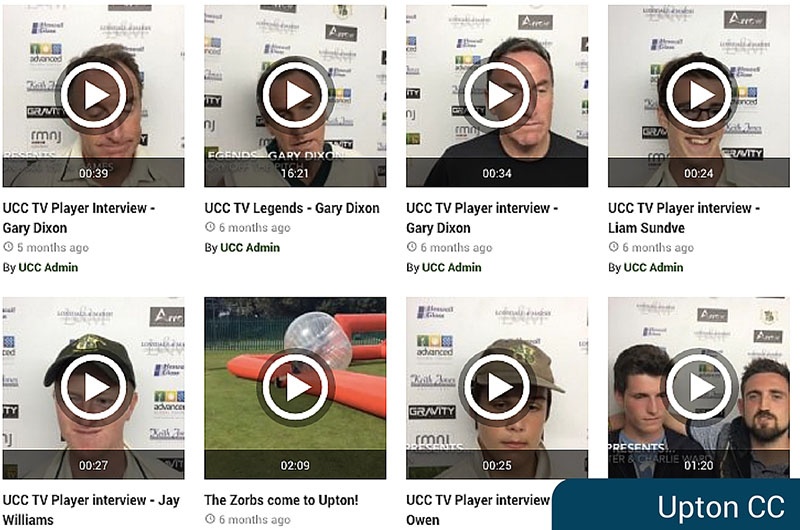 For clubs with sponsors contained within their club website, the more traffic they get translates into more traffic for their sponsors – allowing clubs to command more money from future sponsorship deals. To maximise that potential traffic, Upton provide consistent and varied content for their users.
4. Wellington CC


One of our most popular features is undoubtedly online payments. It's a great way for clubs to collect membership fees from their members, as admins can allocate payments to certain members and track those who have and haven't paid - all in one secure online dashboard.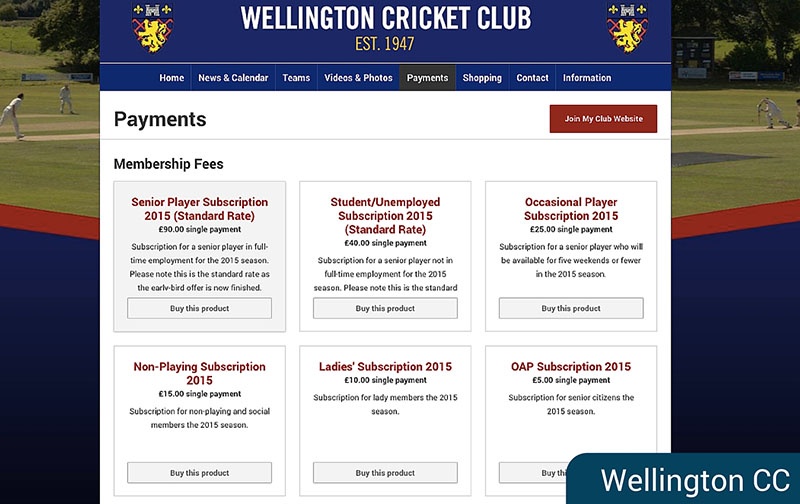 One great exponent of online payments is Wellington Cricket Club, who collect a number of tiered memberships for their various categories of members.
Boost club revenue with payments
All clubs are able to create and collect payments on their Pitchero site, and it can provide a
major boost to club revenue
.
5. Chiddingfold CC


We've spoken a little bit about sponsors earlier, and they are an ever-vital component to local clubs who want to maximise their revenue.
Chiddingfold CC are one of many clubs who have taken advantage of the opportunity to showcase their main club sponsor in the club website banner.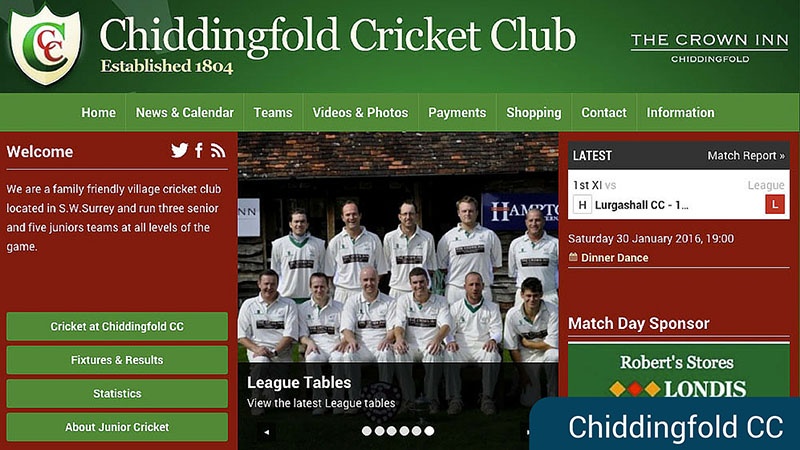 Plus, a rotating carousel of sponsors allows Chiddingfold to promote a number of current sponsors, each with an inbuilt link to their own website. For local community clubs, the opportunity to showcase sponsors in this way is crucial to increasing sponsorship deals and boosting revenue.
Showcase your sponsors

Clubs on Standard and Pro packages can incorporate sponsors into the site header and include a built-in link – just submit your images and ideas in a design request.
Get your club website ready for the new season
The new cricket season is fast approaching, and your club could be reaping the benefits that come with some of the features used by clubs above.
Check out our helpful tips for boosting club revenue throughout the 2016 season.