Dundee Rugby Club is a thriving rugby heartland on the East coast of Scotland that delivers a lot of sport.

Ewan Menzies shared how the club uses Pitchero and why they switched to our platform in the first place.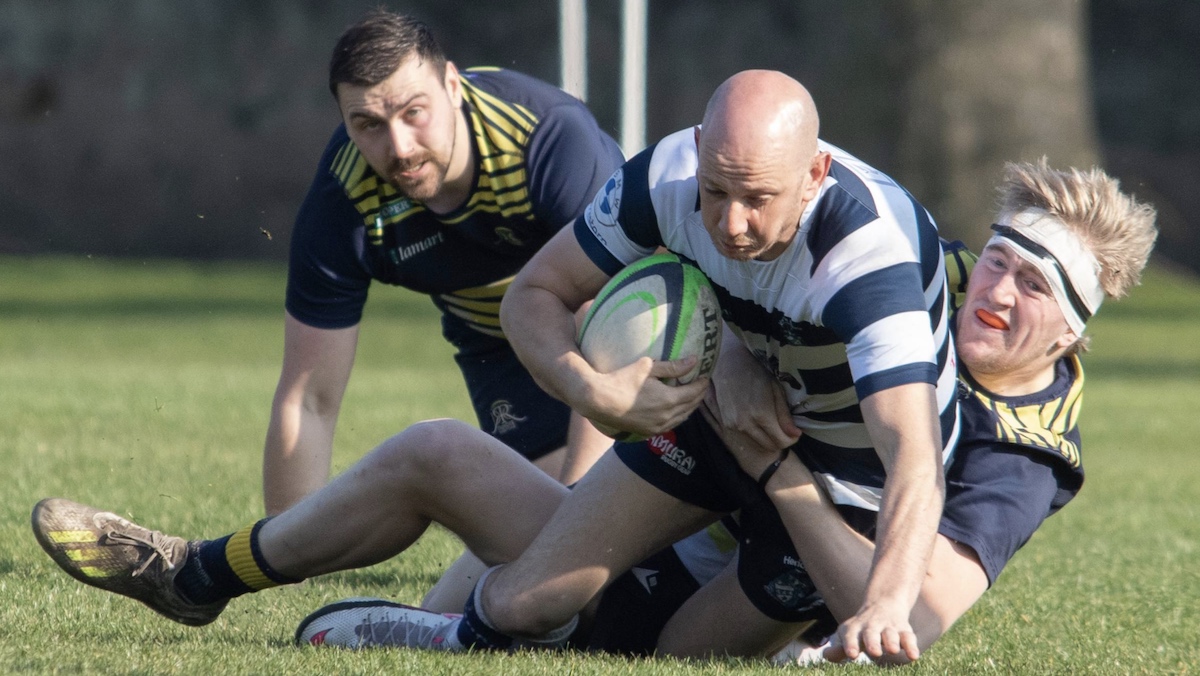 With over 20 teams, just shy of 500 players and nearly 900 members, Dundee is able to offer playing opportunities for young and old(er), including all primary and secondary school age groups.

Their rugby club is evolving and growing which means plans for Over 50s walking rugby and a senior 3rd XV are in the pipeline.

Impressively, Ewan told me that there are over 100 volunteers who help out too. Whatever their secret is, that level of support will stand them in very good stead for the many jobs there are.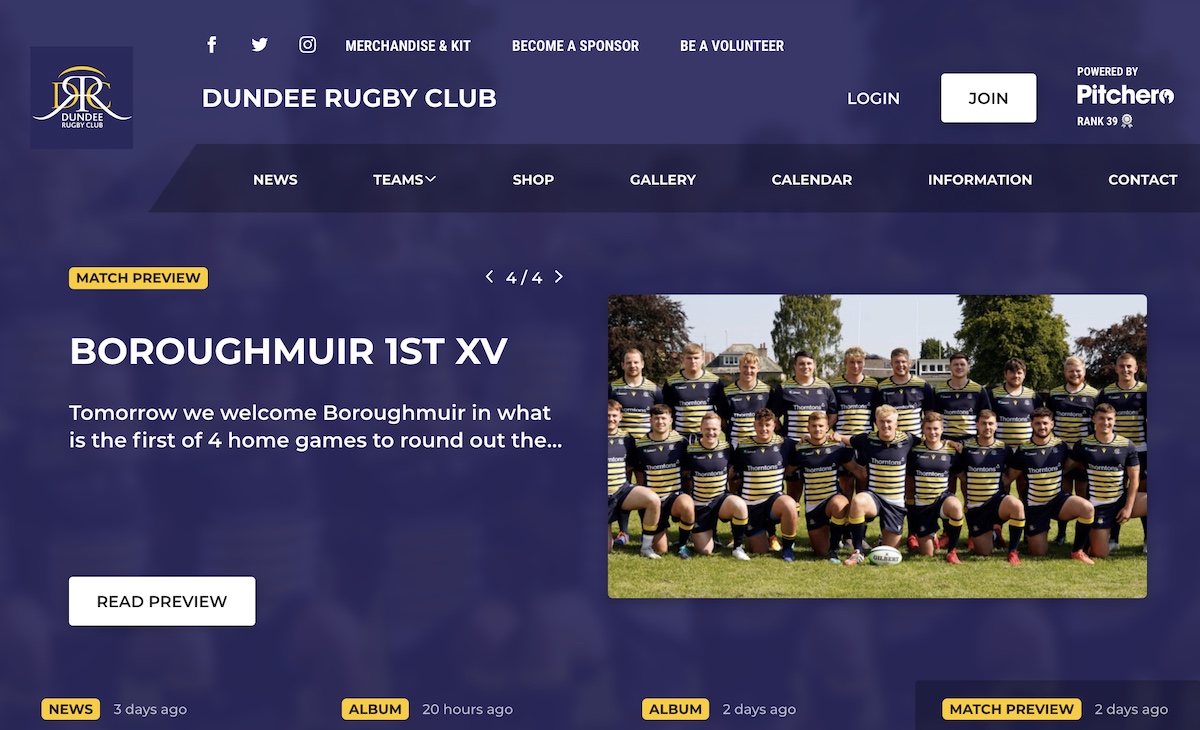 Why did you move your rugby club website to Pitchero?
Dundee Rugby Club like the ability to give permission for multiple individuals to update the website. They have no less than 20 team managers currently assigned who share the admin workload.
'It empowers our network of volunteers and gives us a website that is always up to date with tons of new content.'
They use their website, regularly ranked in the top 50 rugby union clubs on Pitchero, as the central focus point for all club information.
Ewan highlighted functionality that they use often: 'The communication capabilities of Pitchero. We can send messages easily out to teams, coaches or committees.'
He also gave a thumbs-up to the Membership database being all in one place and organised for them, via the Club Control Panel.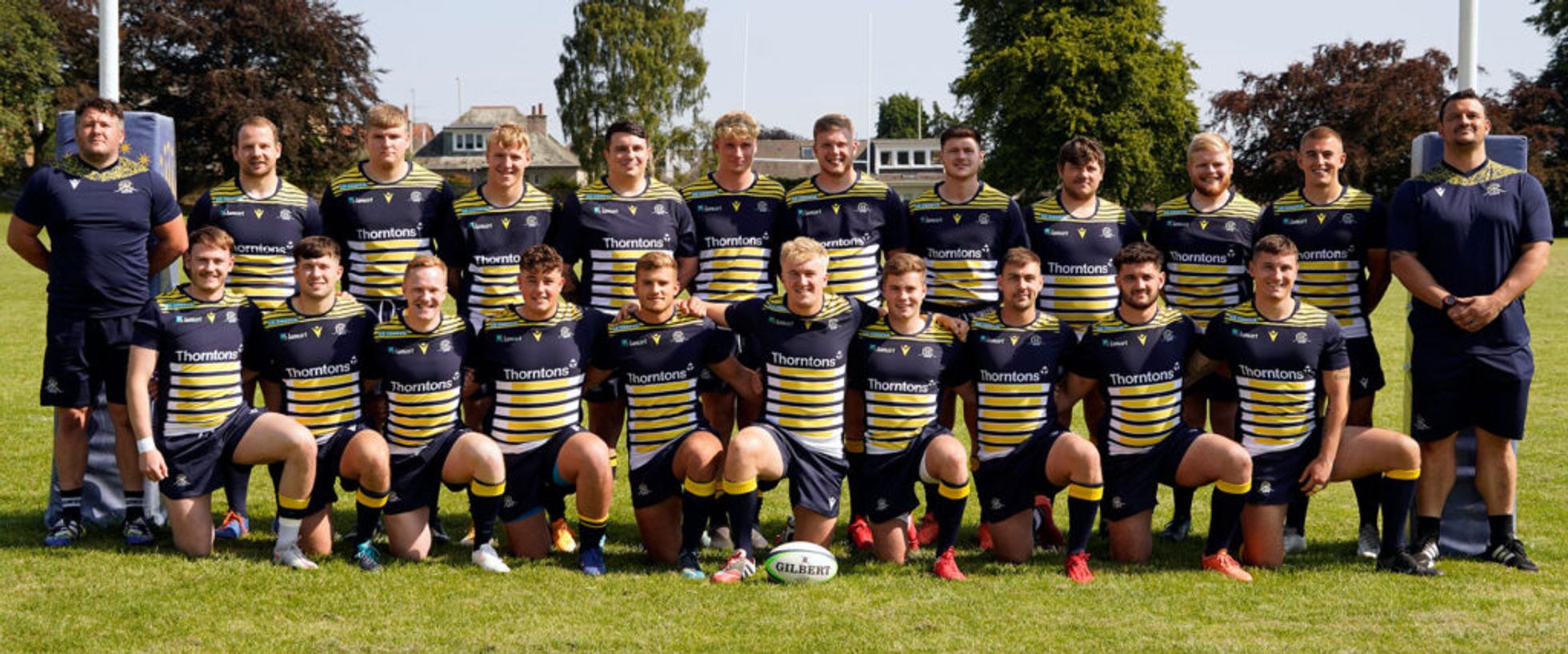 How do you use Pitchero for your rugby club?

Dundee Rugby Club uploads content daily, through their team admins, along with plenty of articles, albums and updates across their homepage.
They also use the auto-post feature to share website articles and live score updates on Twitter and Facebook.
If you click around their team pages like Dundee Valkyries, they use all of what Pitchero offers from matches and league tables to training, stats and reports.
According to Ewan, their website efforts are an opportunity to 'share our vision and strategy with members, help our sponsors get better coverage, promote events like our annual 7's tournament and support our network of volunteers.'
With Pitchero, rugby clubs considering a switch can use the platform for lots of areas of club life: team management, membership registration and competitions along with having a modern, slick website and free apps.
Considering a website move in future? Here's our Ultimate Guide to a Rugby Union Club Website - features to consider, technical considerations, admin-busting solutions for rugby clubs and more.

How does your rugby club use its online shop?

Dundee's well-organised shop is a great example of flexible memberships, sponsorship and merchandise.
New members have the option to pay membership in instalments, as well as snapping up a smart bobble hat and club tie.

Sponsorship, match programme advertising and pitchside boards are all available for sale on the website.
Ewan's observation is that they are starting to examine how best to use their online shop in future - but Seniors have reported increased membership fees coming in and reduced admin.
As part of this, Dundee is currently carrying out a full membership consultation that will link with their Pitchero website next season and automate fees collection across all sections.
In addition, plans are afoot to examine club sponsorship too 'where we see this allowing us to scale sponsorship across the club and automate money collection.'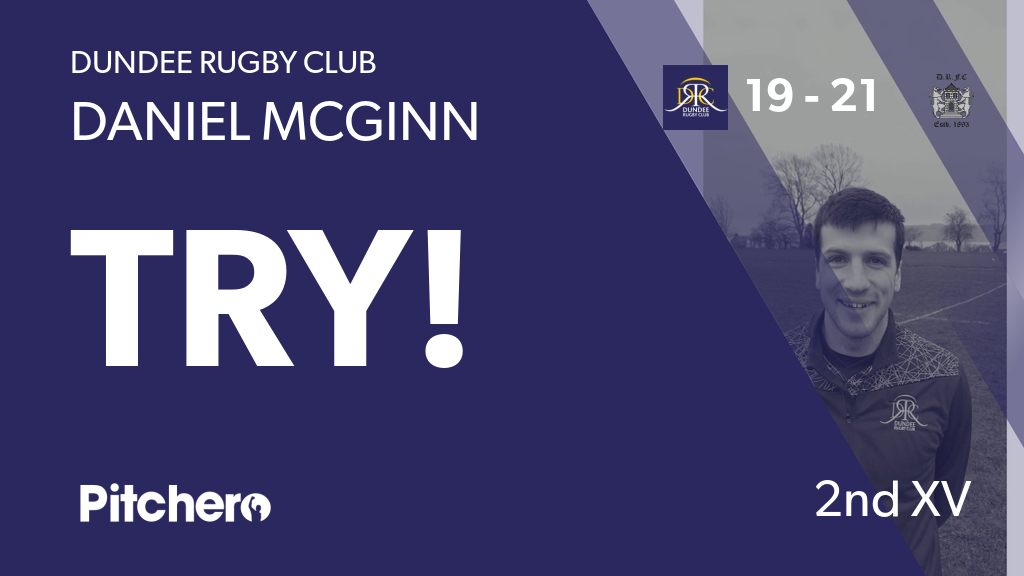 Automation is key here. There are plenty of tools that clubs on Pitchero can use to save time - [here's our blog on helping to automate your club].
With club rugby particularly caught up in the maelstrom of coronavirus (due to its close contact nature), it's been a rollercoaster over the last 2 years.
There is every reason for positivity with the relaxation of restrictions and it's been fantastic to see the appetite for community rugby again.
At Dundee Rugby Club, along with a wealth of rugby on offer, they are now working to improve communications and transparency among their members and the wider community.
Their excellent website allows them to display all the policies, strategy, AGM minutes and more. In addition, they are able to send targeted messages across any of these areas.
All the best to Dundee Rugby Club and thanks to Ewan for his insight into how they use their Pitchero website and apps.
Want to upgrade your rugby club website?

You're welcome to arrange a demo with one of our experts at a time that suits to ask all of your questions.

There's also our Ultimate Guide to Rugby Union Club Websites - including features to think about, software options and much more.

Last but not least, take advantage of our 30-day free trial to roadtest Pitchero so your club is confident that it can work best for your circumstances.