Shop and Payments is going to give you and your club a really easy route to gain more revenue.
Now bigger and better than ever before, our fully fledged efforts have made the new system easier, more flexible and quicker to use. We'll also give you a glimpse of what you can expect from future updates with this being the beginning of a host of exciting features we have in store.
Updated features
Improved reporting
We know checking who has and hasn't paid is one of the key features of our Shop and Payments system.
To make your life easier, we now show all members that are assigned to a product in a single list which you can search or filter by status (paid/not paid), team and role.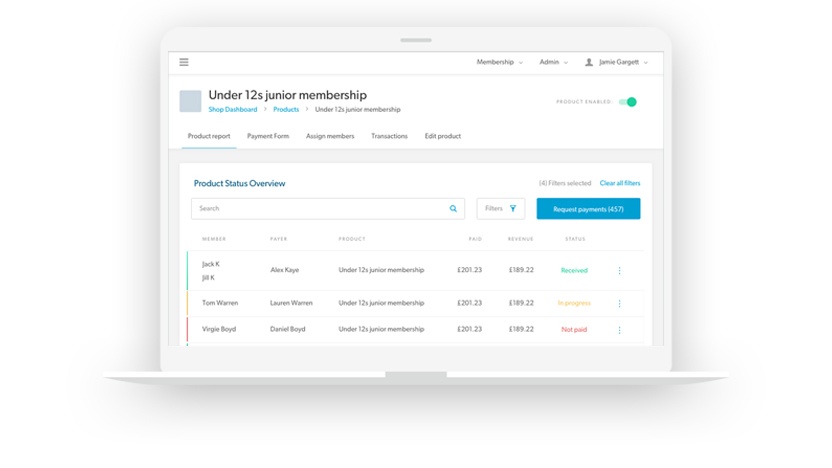 Not only that but sending a payment prompt for outstanding payments is now a simple one click reminder to all outstanding payees.
Simple to search and simple to prompt, reporting at it's best that works for you and your club.
Support for multiple bank accounts
When it comes to bank accounts, one size doesn't always fit all and we know your club may have more than one bank account across all of your products.
Now, you can have multiple bank accounts linked to Shop and Payments so you can keep things like your junior payments separate from your senior payments.
That's one more thing taken care of and one more feature that integrates with how you run your club.
Credit/Debit card payments with Stripe
Once upon a time, the only option for UK clubs wanting to accept payments was by Direct Debit using GoCardless. A tried and tested solution, but we know sometimes clubs want their money faster.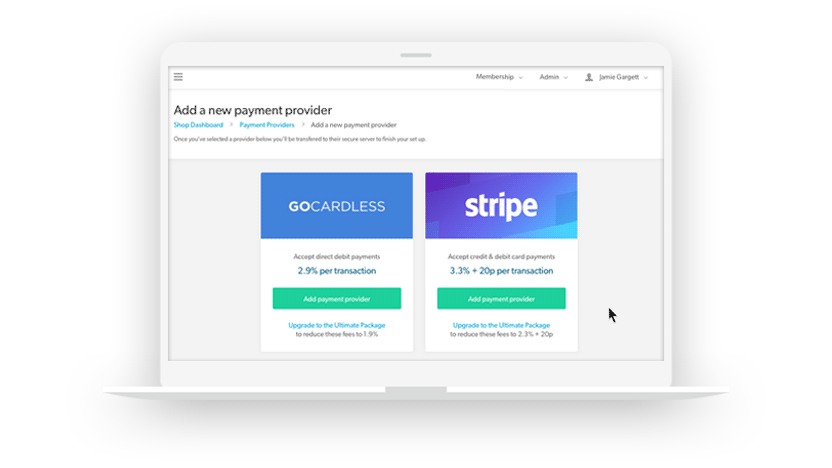 So now we're pleased to make Stripe available to our UK clubs. It's simple to set up, allows your members to pay with their debit or credit cards and cuts down on processing times, so you receive the money faster. It's a win-win for you and your members.
Don't worry, GoCardless isn't going anywhere, we're just giving you an extra option to choose from.
New features
Better handling for family/group products
With junior memberships, it's not always straightforward knowing who's going to be paying for them. Is it the player or is it the parent?
We know this can prove to be a challenge, so we've improved how you search, find and tag the correct person.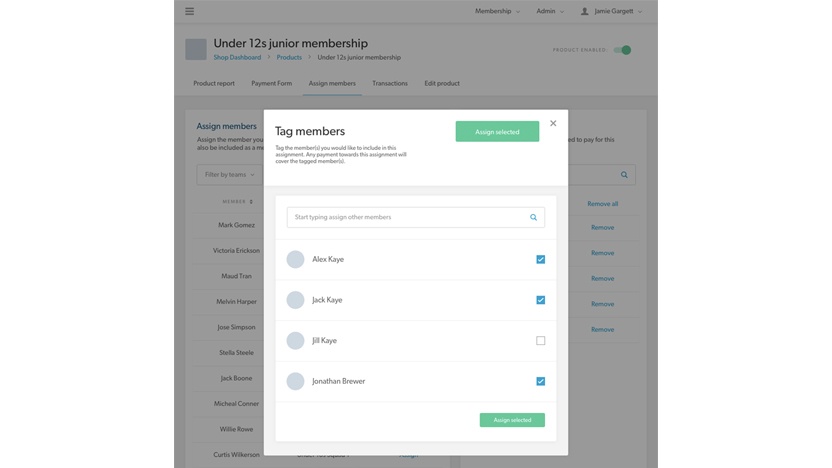 All this means you spend less time trawling through the system and more time focussing on bringing in the revenue.
A faster experience
We're constantly working behind the scenes to make Pitchero work even more seamlessly for you. In payments you'll find this now means faster page loads, prompts that are sent quicker than before and shorter payment processing times with Stripe. All just in time for the new season.
Mobile friendly
You're not always at your computer but sometimes you still need to do some admin for your club. We've made Shop and Payments flexible, so you can use it on any device.
Now you can check on your memberships or how many tickets you've sold for the end of season event, no matter where you are.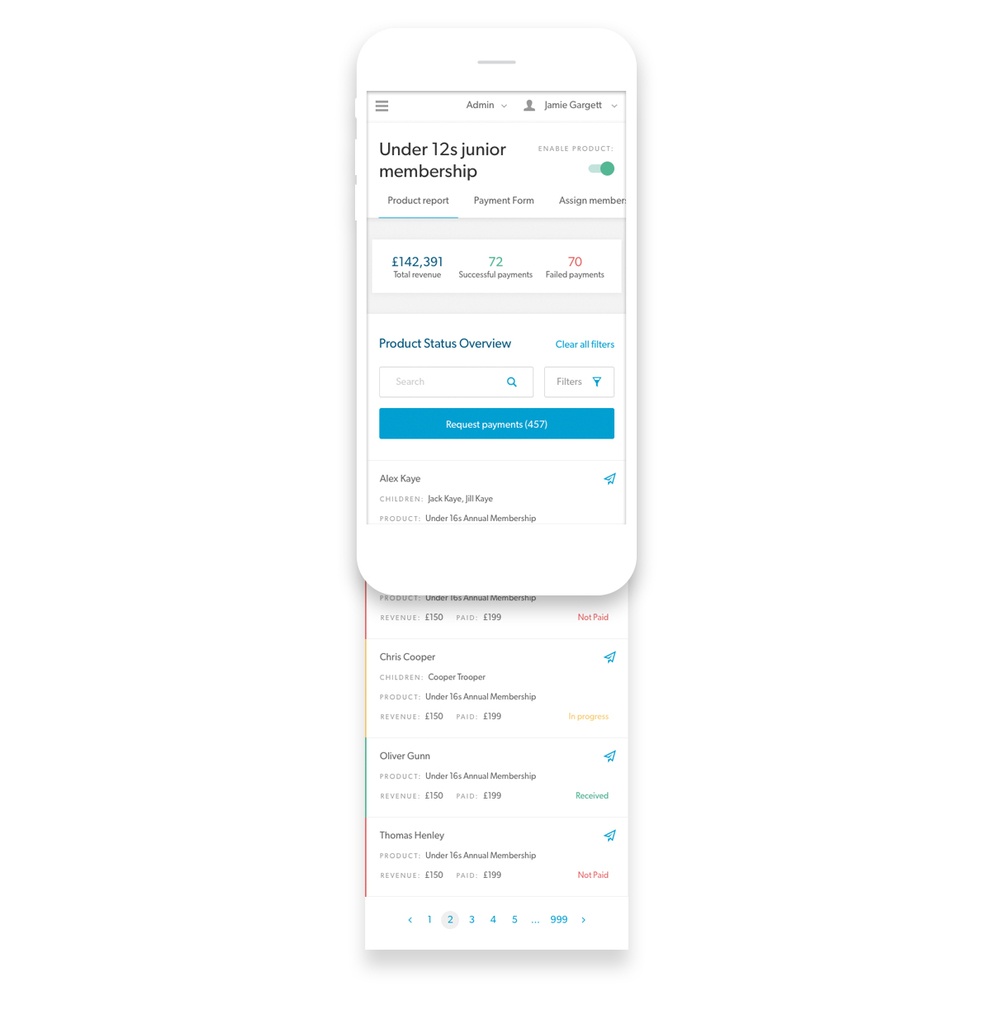 More categories to choose from
We know that you like to collect money for more than just membership fees, so we've added more categories than ever to allow you to do just that.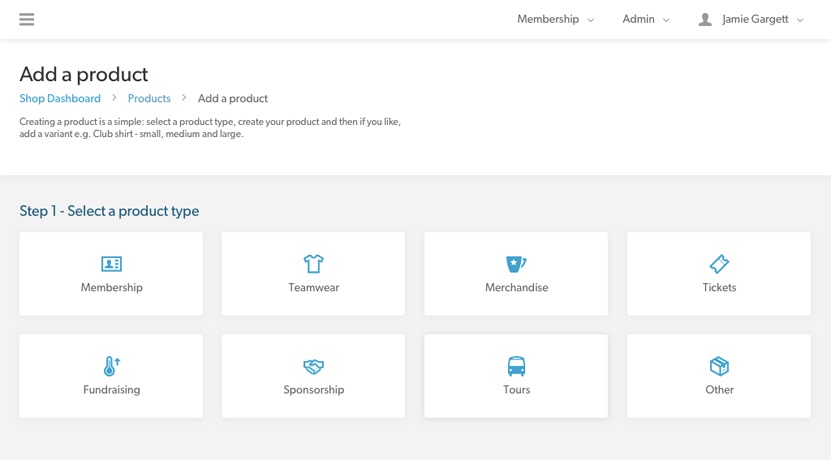 We've included team wear, merchandise, tickets, fundraising and more, making it simple for you to maximise revenue and easier for your members to find out what's available.
What's next?
Here's a sneak peek of what feature updates are still to come in Shop and Payments.
Variations
Membership fees come in all different shapes and sizes which currently means setting up several products to cover each option.
This future update will mean you can create one product with multiple variants which you can see in one simple list. This will work across all products from membership fees to merchandise sizes. Taking the hassle out of setup and tracking so you can focus more on revenue generation.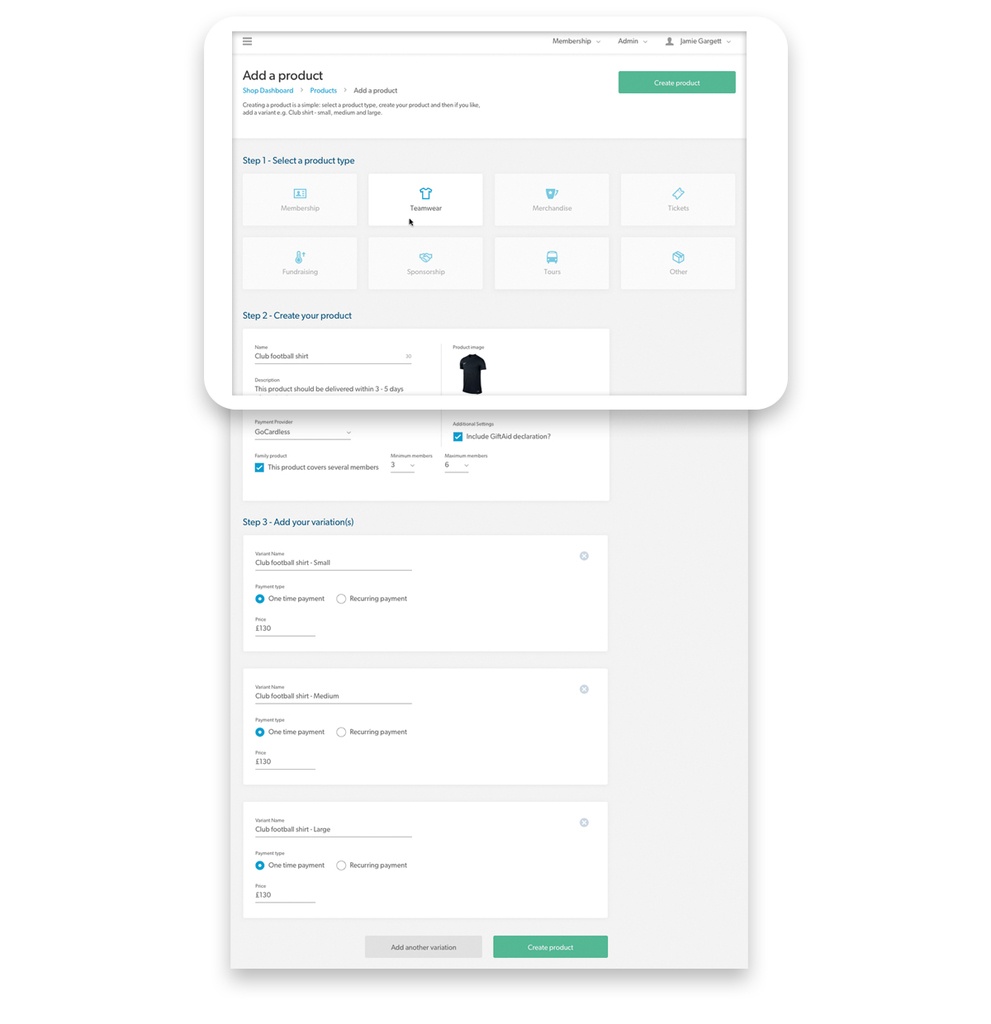 For example, you could be collecting money for your Christmas meal and instead of this just going through a payments section like everything else, you'll be able to make a different section for events.
Get started
Not using Shop and Payments yet? Get in touch with our training team for expert advice on how it works and how it could work for your club.
Already using Shop and Payments? Head over to your website to check out the awesome new features for yourself.