The weeks between your last game of the season and the start of the new season seem to fly past at an astonishing rate. You go on holiday, spend your Saturdays getting up at 1 pm, go drinking, then suddenly it's two weeks to the start of the season and you've gained 10kg.

Well, you're in luck. This guide is going to help you have the best pre season ever.

Remember you don't HAVE to follow this guide to the letter, for some people playing football, rugby, basketball etc once or twice per week is just a way to relax and have fun. If you're only interested in staying injury free and happy then there are parts of this guide that you can benefit from and parts for you to ignore.

Nevertheless, if you are committed to having the best season ever, then this guide is the ultimate tool for getting in the best shape of your life, just in time for the new season.

Note: There are many different sports that have similar pre-season times, it would be impossible to give specific advice for each sport so we will be giving general advice for all sportsmen and women.
The Average Pre-Season
If we take football as an example, the length of time between the end of the season and the beginning of the new season is around 12 weeks. This can be longer for some sports like cricket, and shorter for other sports. For the benefit of this article we will start pre-season 8 weeks before the start of the new season, so the rest of the time will be counted as a holiday. If you want you can add some more time to the plan, just add it to the preparatory phase.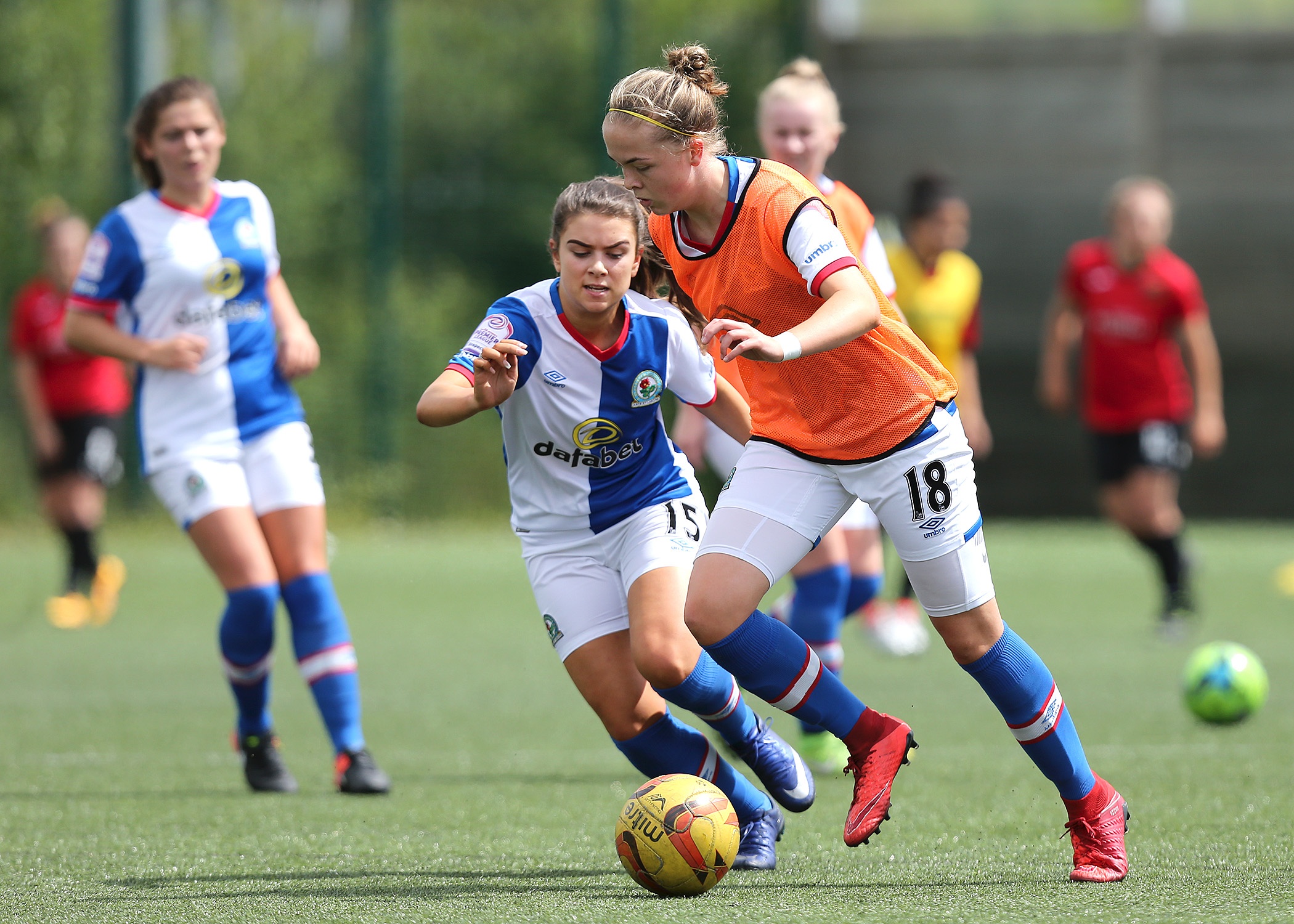 We're also going to assume that the sport you participate in requires good cardiovascular fitness, muscular strength and muscular endurance, as well as sport specific skills. These should apply to almost any sport, whether that be team sports, individual, indoor, or outdoor. If your sport does not require any of these to participate in, then maybe it's time to choose a new sport.
Goal Setting
It's important that you set yourself some goals for this pre-season, otherwise you will struggle for motivation, and also struggle to ascertain whether the pre-season has been effective or not – which will make it more difficult to plan next year's pre-season training. First thing you should do is assess how well your last season was, and what you think could have been improved – were you strong enough? Were you too slow? Could your agility have been better?
Obviously you aren't going to be able to completely turn these things around in just eight weeks, but you can give yourself a head start on the competition by focusing on your weak spot while everyone else is down the pub.
Preparatory Phase (Week 1 to Week 3)
If you're just coming off a few weeks of inactivity then the first thing you will want to concentrate on is your stamina. Try to walk more steps per day, hitting that 10,000 target is a great way to ease yourself back into exercise. Cycling, running, treadmills, exercise classes, other sports (for a bit of diversity), or some circuit sessions in the gym are all good options.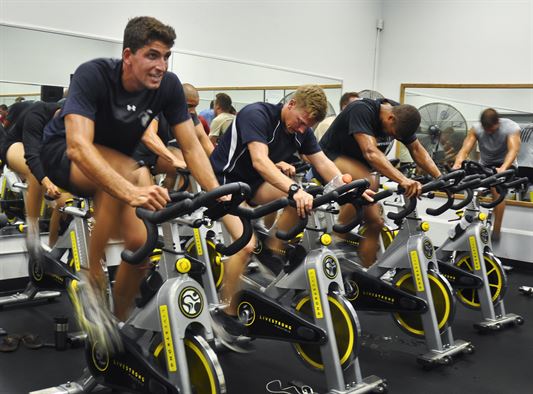 For the first couple weeks, you don't need to worry about matching the distance to your sport, just getting some miles under your belt. The preparatory phase is also the time to get back into weight training, just one or two sessions per week will suffice. You'll be surprised at how stiff your muscles are the day after, which will be due to delayed onset muscle soreness (DOMS).
With regards to DOMS, your recovery after exercise will be of paramount importance. Make sure that you are sleeping 8 hours per night, that you are consuming enough protein, that you are supplementing with Omega 3s and that you are not overdoing it in the weights section.
Skills Phase (Week 4 to Week 6)
This next phase is more challenging with your cardio increasing in intensity, your weights should also be increasing and you should now start to add in some skills based training. Remember those things you struggled with last season? Now is the time to start concentrating on them. You'll have more time than usual to spend on last seasons weaknesses and this will really show in the first few weeks of the new season. Once you have mastered them, you will be able to add them to your game and grow as a player.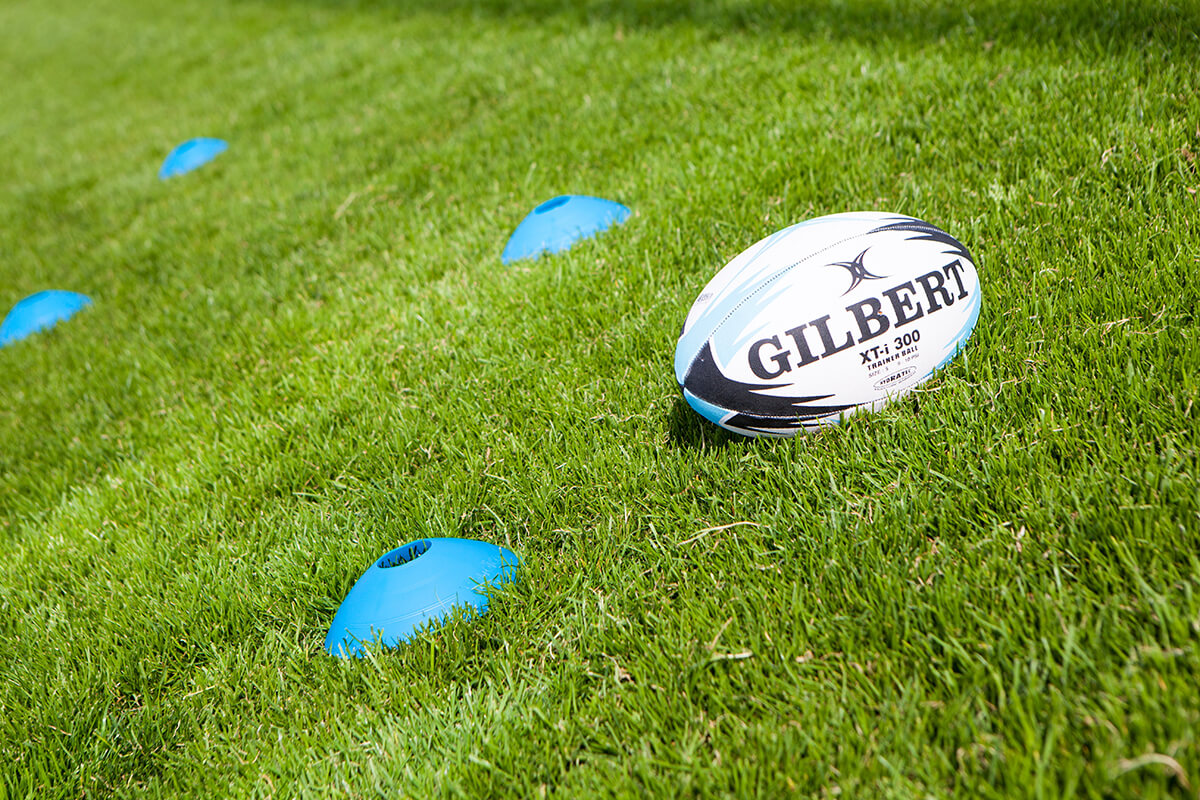 Peak Conditioning Phase (Week 7 and Week 8)
The title is a bit of a misnomer, you won't really peak until a few weeks into the season. Nothing beats competitive game time when it comes to getting fit, but you'll be working as hard in these last two weeks as you would be during the season, so it is a peak of sorts. Common advice during pre season is to lay off a bit and rest your body for the first game. But we're going to go in a different direction here.
You've essentially had 8-12 weeks of rest, nothing is as demanding as competitive sport so you should be walking out of pre season with no injuries and as such, you are as rested and recovered as you ever will be. What you don't want to be is undercooked. Use these last two weeks to smash your workouts by lifting heavy weights (one upper body session, one lower body session per week), run/cycle at high intensities and practice your skills.
Example Training Program (Skill Phase/Peak Conditioning Phase)
Monday

: Upper Body Weights Session (Bench Press, Pull Ups, Shoulder Press, Bent Over Row 3 sets 6=-8 reps)

Tuesday

: Cardio (long distance run)

Wednesday

: Rest

Thursday

: Lower Body Weights Session (Barbell Back Squats, Deadlifts, Romanian Deadlifts, Glute Bridges 3 x6-8)

Friday

: Cardio (HIIT)

Saturday:

Skills Session

Sunday:

Rest