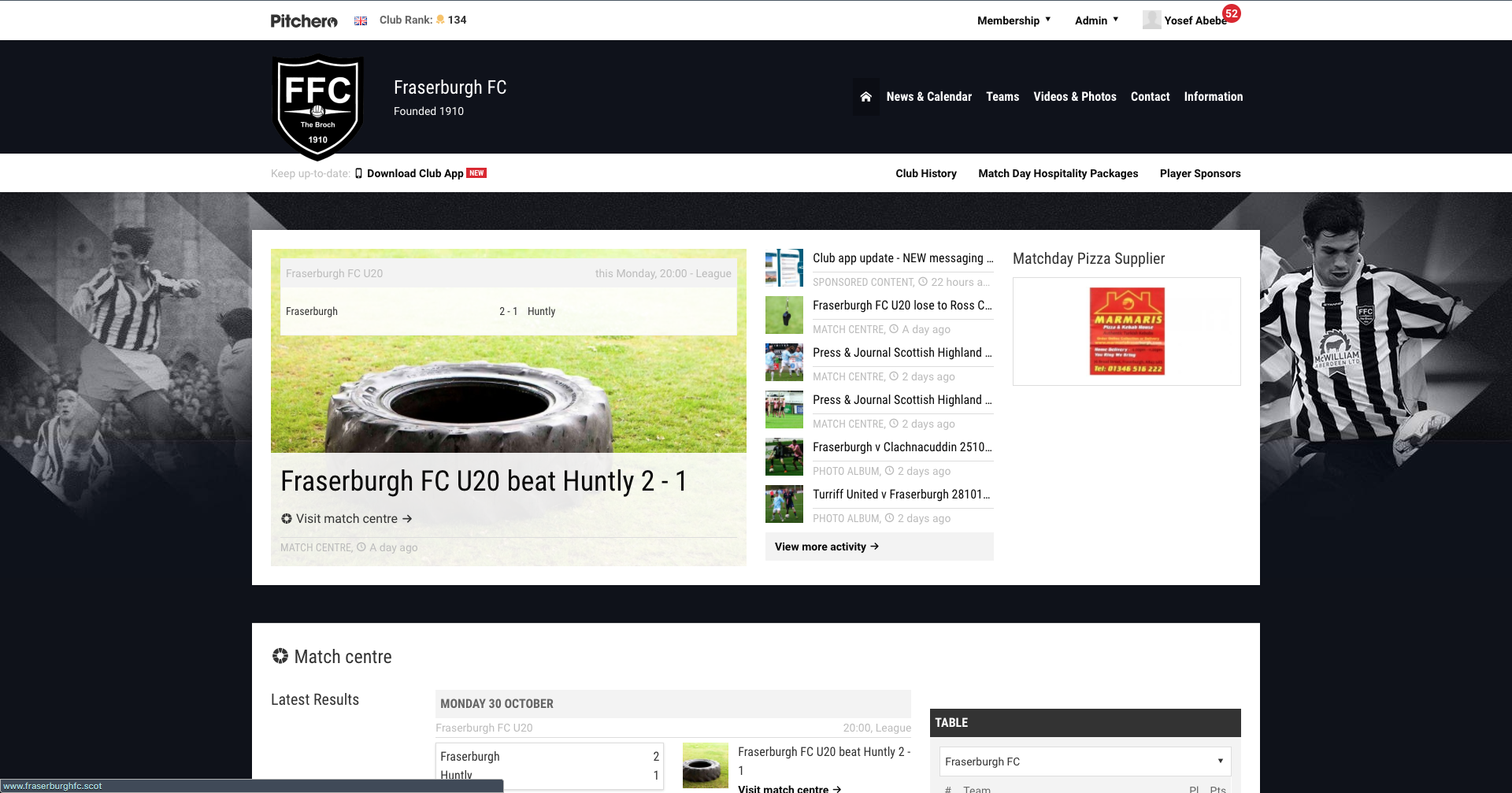 We may not even realise we're doing it but the first few seconds on a website is where snap judgements are made about its credibility.
As our eye casts across a web page, the design is a fundamental part of what keeps us there, alongside the content it offers and behind-the-scenes coding such as being fast to load and responsive (fits various devices and screen sizes).
Professional design support comes with either the Elite or Ultimate package and allows a club to take advantage of working with a Pitchero designer to customise the look and feel of your website.
Here's our design gallery to give an idea of what we've done for clubs before. You can click on a range of designs, across sports, to preview them for inspiration and it might help with decision-making.
If you'd like to see what your design would look like, just submit a free design request to Pitchero's team and we will mock it up (but you must upgrade to 'Elite' before you can then publish it):
A striking design in your club colours

Bespoke graphics created just for you

Integrated sponsors logos and links

Design advice from our experienced designers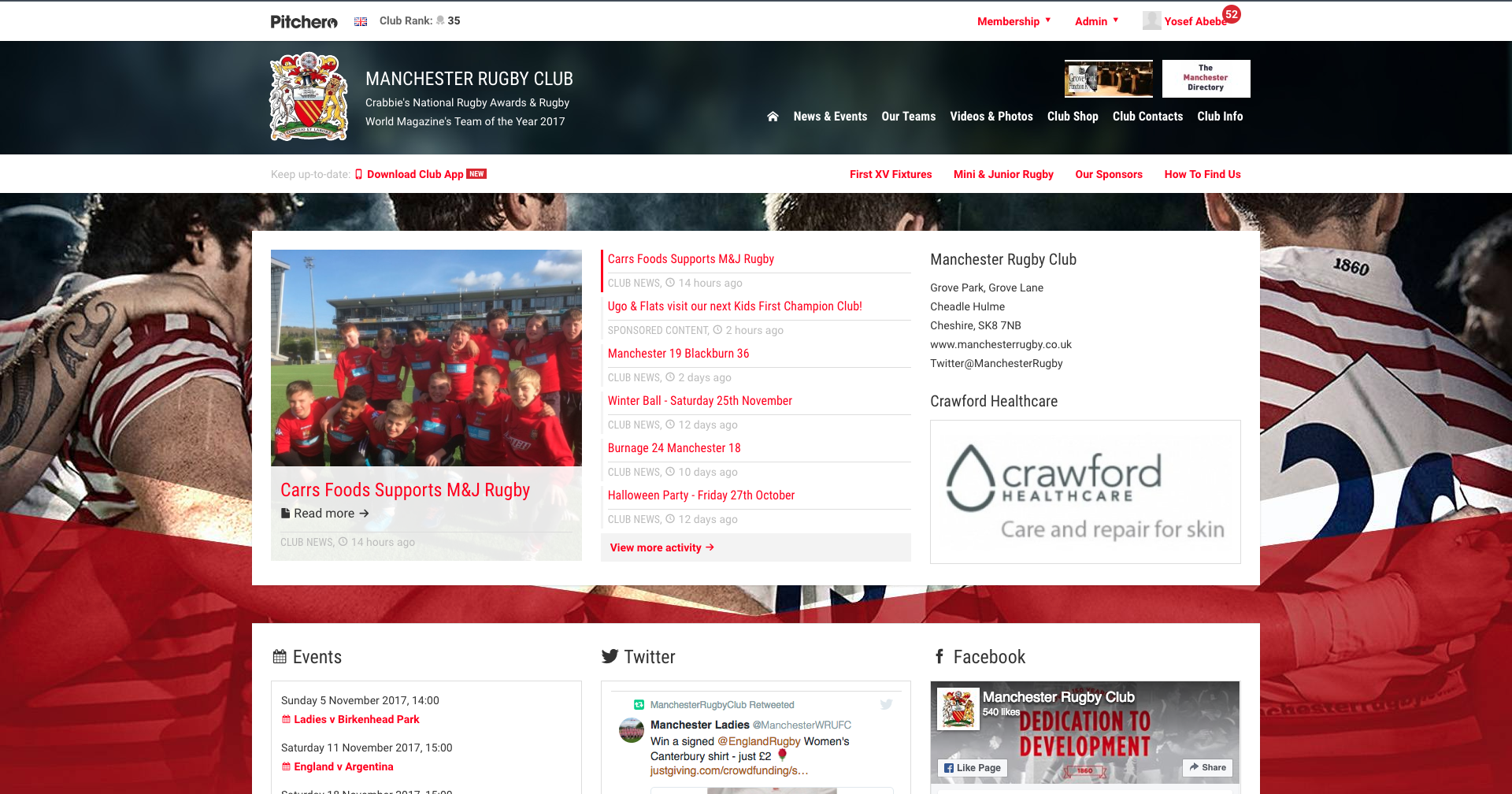 Submitting a design request
Login to your club control panel and select the 'design' tab on the left

Choose one of the four design styles (you can preview them first)

Add text, sponsor logos, a description with examples and images to the form

Read and accept the terms and conditions and save to send the design to Pitchero.
Your club can have a customised design to really lift the visuals on your website in next to no time. One round of amends is included with the proposed design and all information and relevant files should be sent at the same time to avoid confusion.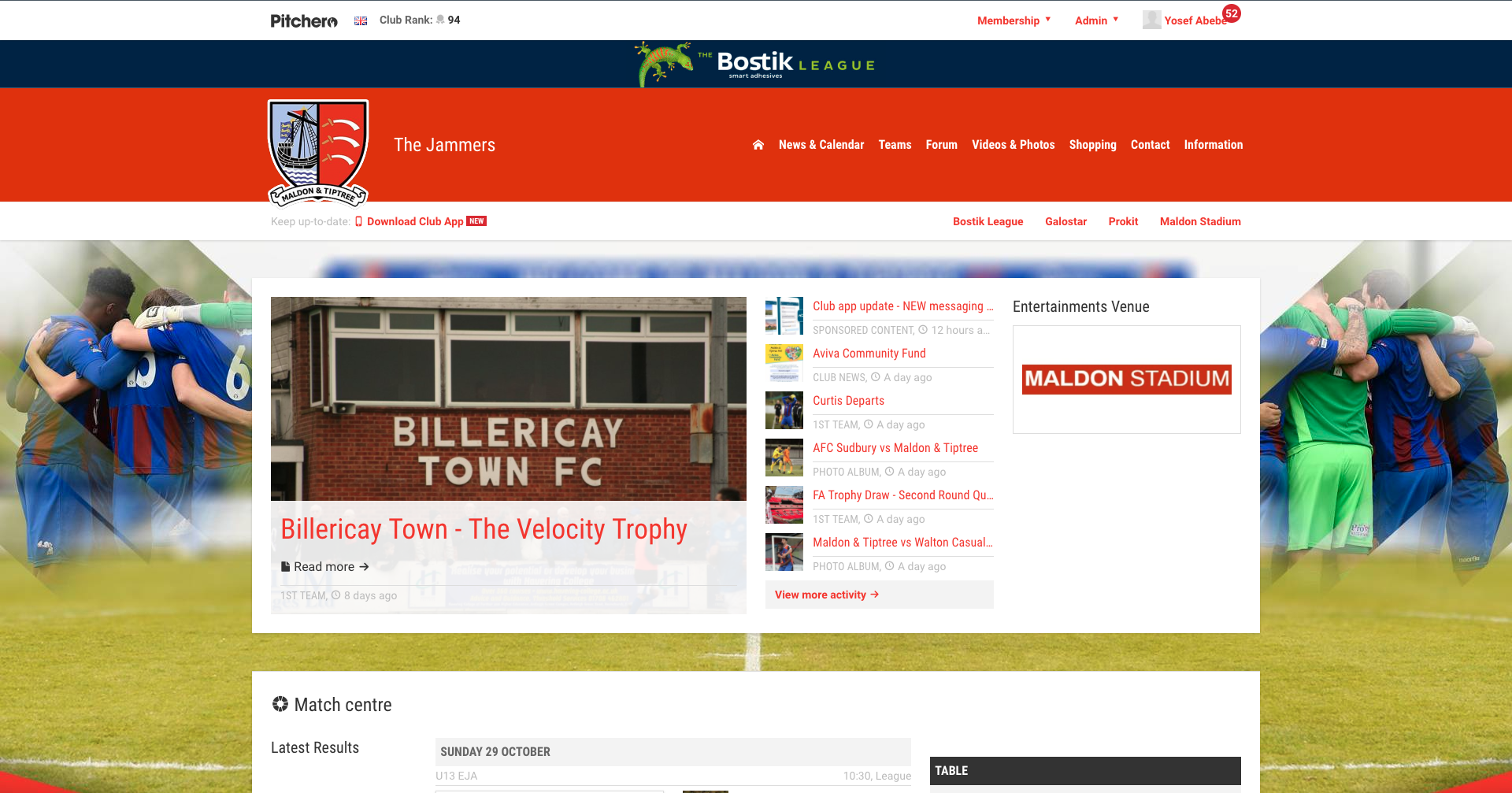 The key to collaborating on a new look for your website that will represent your club and be as professional as possible is high resolution graphics. Smart, crisp photos and logos that are in focus with large file sizes that allow for editing give the best impression possible.
The last piece of advice before you get your creativity fired up is to provide as much detail as possible. Provide links to other websites that impress you and specify exactly what you like about the design or want to replicate.
Don't miss out on this golden opportunity to upgrade your website and encourage more visitors back again and again.