I would like to call upon all football fans to support Non-League Finals Day on Sunday 21st May 2017.
This double header at Wembley Stadium features The Buildbase FA Vase Final followed by The Buildbase FA Trophy Final.
Tickets for this season's event are sensibly priced at £25 for adults, £10 for concessions and just £1 for children. There is also a group rate - perfect for schools and clubs - of £12.50 for adults, £5 for concessions and £1 for children. Tickets are available from thefa.com/tickets or by calling 0844 826 2010.
The two Finals were staged together on the same afternoon for the first time ever last season and attracted a bumper crowd of 46,781 on Sunday 22nd May 2016 at Wembley. This was more than the England v Turkey full international attendance of 44,866 at the Etihad Stadium later that day.
Morpeth Town beat Hereford FC 4-1 in the Vase Final at 12.15pm and FC Halifax Town defeated Grimsby Town by a single goal in the Trophy Final at 4.15pm.
There was noisy and colourful support for all four teams and Hereford even paraded their club mascot 'Ronaldo The Bull' along the side of the Wembley pitch!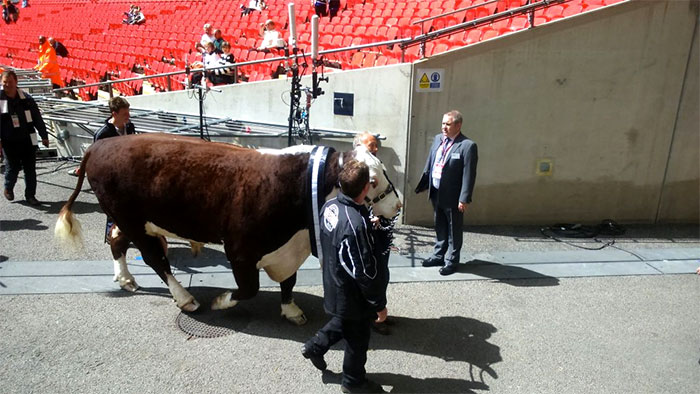 Spectators were also encouraged to walk around the stadium to see exhibitions, information and examples of The FA's work in the wider game. In addition, the bars and food outlets were open all day.
I passionately believe that this is a major step forward in how the FA Trophy and FA Vase Finals are marketed. The idea is to bring the whole Non-League community together for a glorious day of celebration at Wembley.
And I share in this passions. FA Chief Executive Martin Glenn was also delighted at the day's success:
"I was delighted to attend the first Non-League Finals Day last season as it was a true celebration of all that is great about our national game.
"We were determined to do it again and also to keep the same prices, including making it possible for children to come and see two games at Wembley for just £1.
"I know there were a lot of people who were making their first-ever visit to the stadium last time and I am sure many will be back again after what was a great family football occasion."
I have been an avid follower of Non-League football for more than 40 years. I grew up in North-West London and I used to watch my local teams – Hendon, Barnet and the old Finchley FC – whenever I could as a school kid.
Nowadays, my diet of attending Non-League matches mainly consists of groundhopping (take a look at my groundhopping diary here). But I always try to take in the major Finals at Wembley. I'm proud that it was my idea to launch Non-League Finals Day. I wrote an article putting forward my proposal in the national Non-League Paper back in 2015.
Looking back, I had become very disappointed with the attendances at the Vase and Trophy Finals when they were being staged on different days…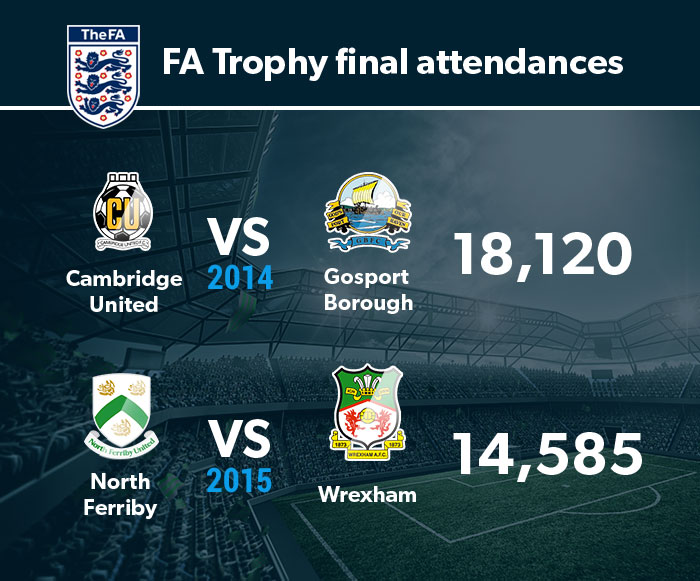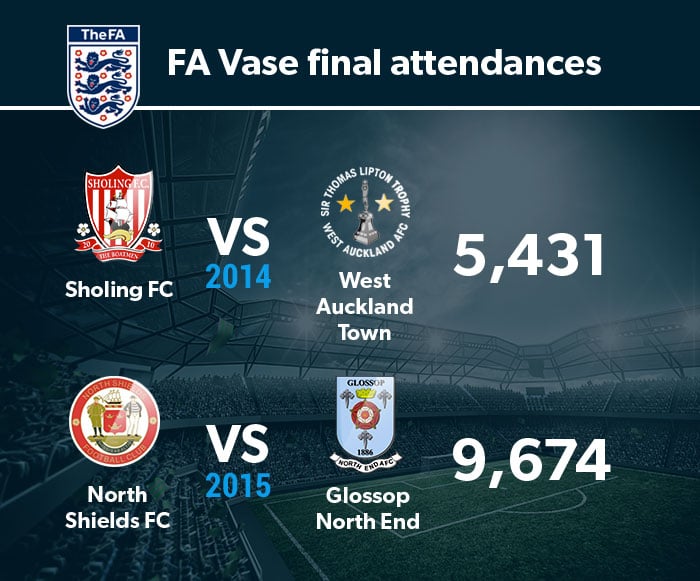 Now compare these figures to the record crowds for the respective Finals…
53,262 at 2007 FA Trophy Final, Stevenage Borough v Kidderminster Harriers
36,232 at 2007 FA Vase Final, Truro City v AFC Totton
Of course, there was special interest in 2007 as it was the first year that the Finals returned to the re-built Wembley Stadium. But since then, there has been an alarming decline in crowds turning out for Non-League's premier cup finals.
It must have been getting towards the point where it was no longer viable to stage these Finals at the national stadium – especially the FA Vase. That would have been a great shame for the players and supporters of the participating teams.
But after the 46,781 crowd in 2016, I hope that Non-League Finals Day is now a permanent fixture on the football calendar. Indeed, I'm certain that the concept can be developed even further.
In this respect, I'd like to see every single club that participates in the overall FA Trophy and Vase competitions attempting to sell 50 tickets each and running a coach to Non-League Finals Day at Wembley.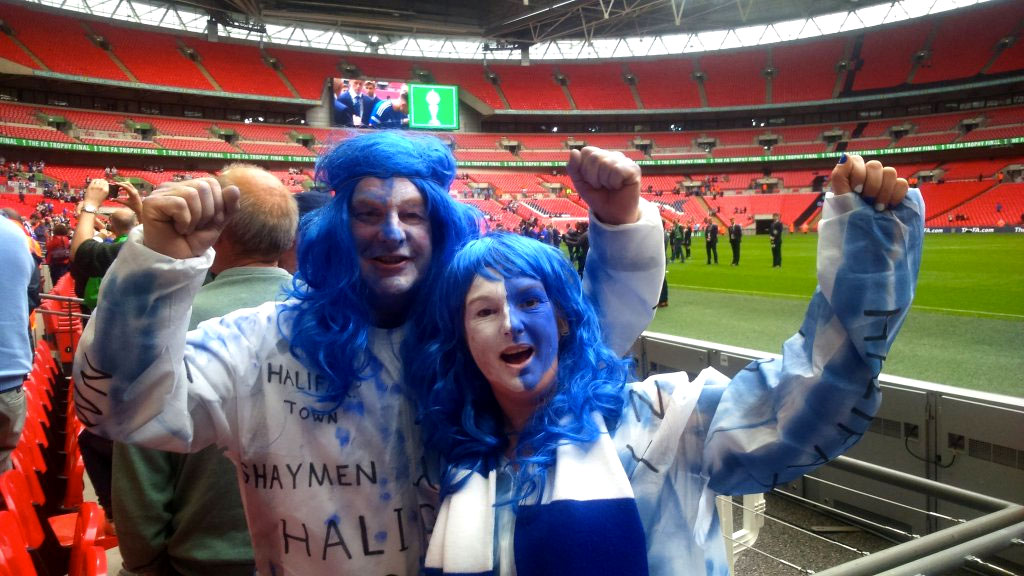 A total of 276 teams entered the 2016/17 FA Trophy competition with 592 teams in the FA Vase. If they all sold 50 tickets each, it would bring 40,000-plus to the Finals Day on top of the supporters of the respective finalists and other neutrals.
Ok, I can hear it now: "Our club couldn't sell 50 tickets!" Well even the smallest of Non-League clubs have 50 people involved – first team and reserve players, committee members, and supporters.
If clubs were allowed to keep £5 for every ticket sold, then it would be a great fundraiser and a big incentive to fill a coach for Wembley. The ticket prices are very attractive and you would definitely enjoy a great day out with the whole of the very special Non-League family coming together in unison.
Anyway, those are my thoughts. Let's embrace and support the FA Trophy and Vase Finals. The alternative is losing their traditional place at the national stadium due to a lack of interest.
Tony Incenzo is a reporter for talkSPORT Radio and Sky TV. You can follow Tony on Twitter at @TonyIncenzo
*** The Buildbase FA Trophy is open to clubs playing in Steps One to Four of The FA National League System – the four tiers immediately below League Two of the EFL.
The Buildbase FA Vase is open to clubs at Steps Five to Seven of The FA National League System.